Announcements
Stay Ai - Subscriptions, Loyalty, Retention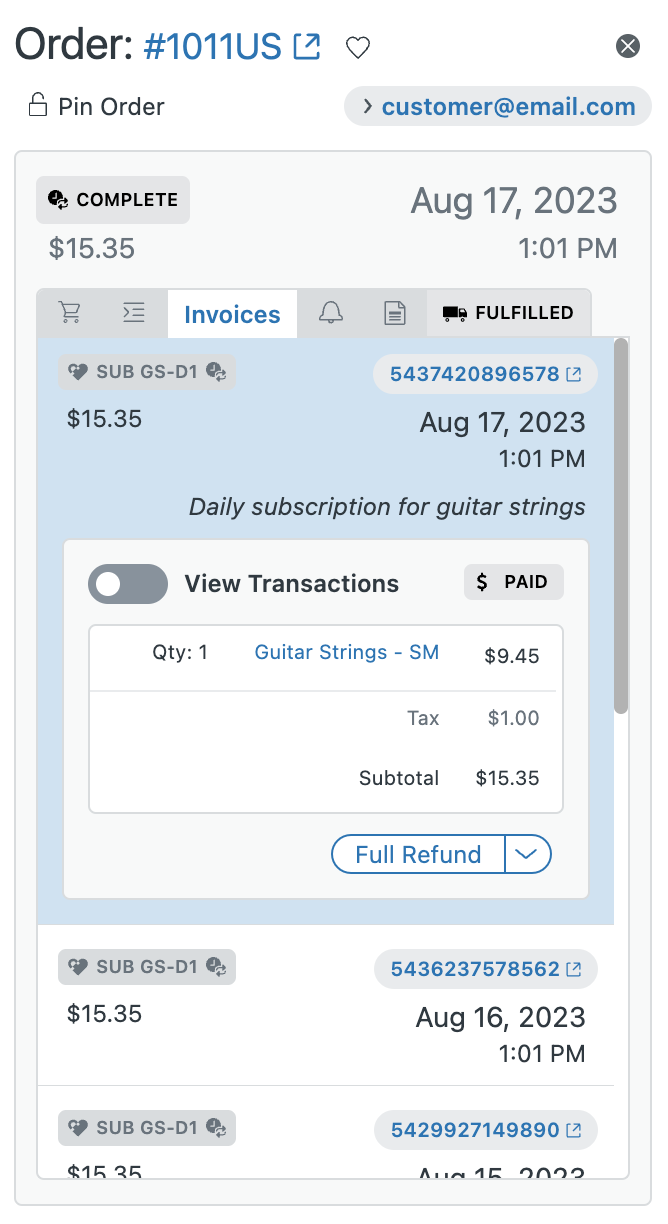 In our continuous efforts to help improve agent efficiency and customer post-purchase experience, we are regularly expand our Add-On Provider ecosystem. Today, we are excited to add support for Shopify's premier Subscription Payment solution provided by Stay.ai.
Stay Ai empowers retailers to supercharge growth with their next generation subscription app that is packed with industry leading innovation treating subscriptions like a performance channel and steps into the future of loyalty and retention.
Available to customers on our Premium and Enterprise Tier, support agents will have access to an Order Invoices tab, allowing them to view and manage recurring orders associated with subscription items purchased via Shopify through Stay.Ai.
Agents can directly access subscription order details and process refunds directly within agnoStack - Stay Ai unlocks the most robust subscription management capabilities within Zendesk to date. Additional support coming for enhanced subscription management functionality such as pausing and modifying subscriptions!
We continue to add new Add-On providers and integrations with every agnoStack release; if you are using a platform that we do not have an integration with, please let us know by contacting support@agnostack.com.
New Features
Modify/Override Line Item Pricing
Building upon our existing enterprise checkout capabilities, we've taken another step further to improve our cart management functionality for agent assisted sales. This is the first in a series of upcoming enhancements to our checkout & CartCollab(SM) functionality based on customer feedback - we are now adding support to override/adjust line item prices during the checkout process.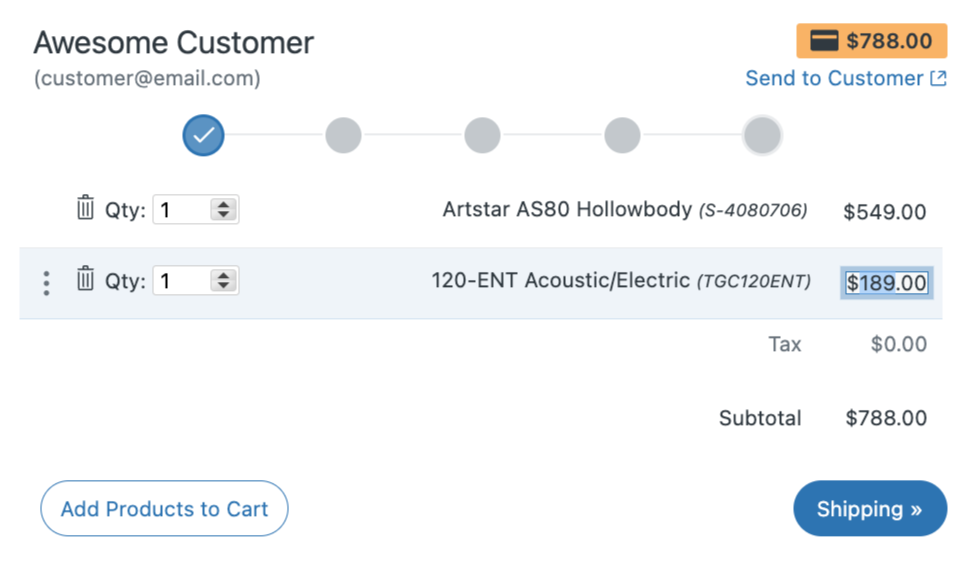 This new capability is available on our Enterprise Tier for retailers running either Shopify or BigCommerce (with support for additional commerce platforms coming soon).
Enhanced Shipping Data
We have updated our Shipping Data panel to support bringing agents additional detailed information (the initial rollout of this new functionality is limited to customers using Shopify as their eCommerce platform). This will enable the ability to view enhanced shipping details, status and notes - including the ability to see fulfillments that have been placed On Hold.
Support for additional enhanced data - as well as taking action on the data (ie. placing an order on hold) - will be added in upcoming releases.
We will continue to add support for additional commerce and shipping platforms in coming months!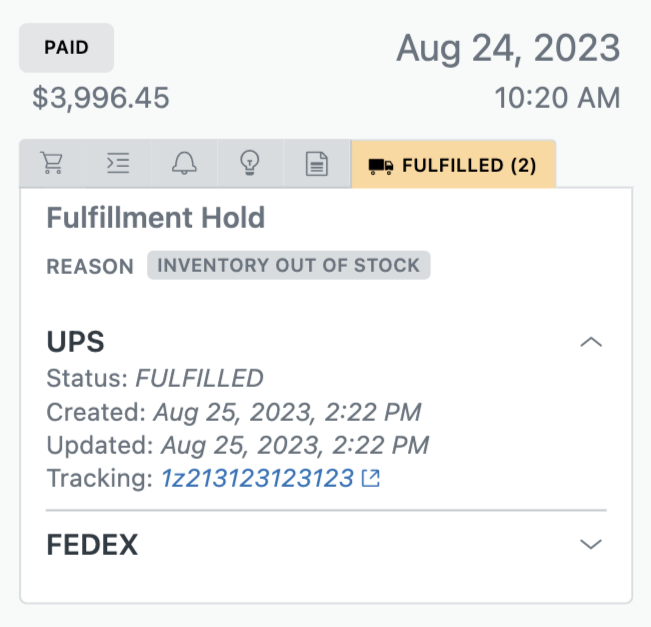 EARLY ACCESS!
Extended Data & Advanced Customization
As mentioned in our previous 5.10.0 release, we're thrilled to be close to launching the ability to extend agnoStack and bring in your own Customer and Order Advanced Data, Advanced Insights and Timeline Events into agnoStack. This will be a game-changer for retailers wanting to leverage custom/external data not natively supported by their core commerce platform.
Responding to increased customer demand, today we are introducing a brand new category of Add-On Providers called "Integration Provider". This is an exciting new addition to our platform, allowing retailers to display Extended Data and Advanced Customizations for both Orders as well as Customers.
Through our new Elastic Path Integration Provider, you can now surface your own custom data to agents including Order Metadata, Order Insights, Order Timeline Events, Customer Metadata, Customer Insights and Customer Timeline Events! This powerful integration enables retailers to set up custom data workflows within Elastic Path for use within the agnoStack platform.
This new Early Access Program (EAP) is available at no additional cost for retailers running on our Enterprise Tier by requesting access via support@agnostack.com. To learn more about our advanced customization capabilities, powered by Elastic Path Composer, please reach out to info@agnostack.com or scheduling a demo.
Fixes/Enhancements
We have resolved a minor issue that prevented agents from seeing the latest updates to Customer Tags within the Customer Insights panel (for retailers using BigCommerce) when the final tag had been removed. This has now been resolved and no further action is needed to receive the latest fix.