Thursday Sep 1, 2022
Announcements
Advanced Gift Card Management
We are excited to announce some exciting new functionality to our evolving Gift Cards ecosystem (initially rolling out for customers using Shopify). We recently released the ability to issue Customer Gift Cards, as well as including Gift Cards for Shopify Multi-Tender refunds.
Today we are launching our new Advanced Gift Card Management screen, which allows agents the ability to view all Gift Cards for a Customer as well as all related details includes notes, balances, dates, etc. In addition, we have added the ability to disable, replace or extend an existing Gift Card.
This feature is available for all customers running Shopify Plus (w/ Gift Card API access enabled) on our Premium Tier and above at no additional cost!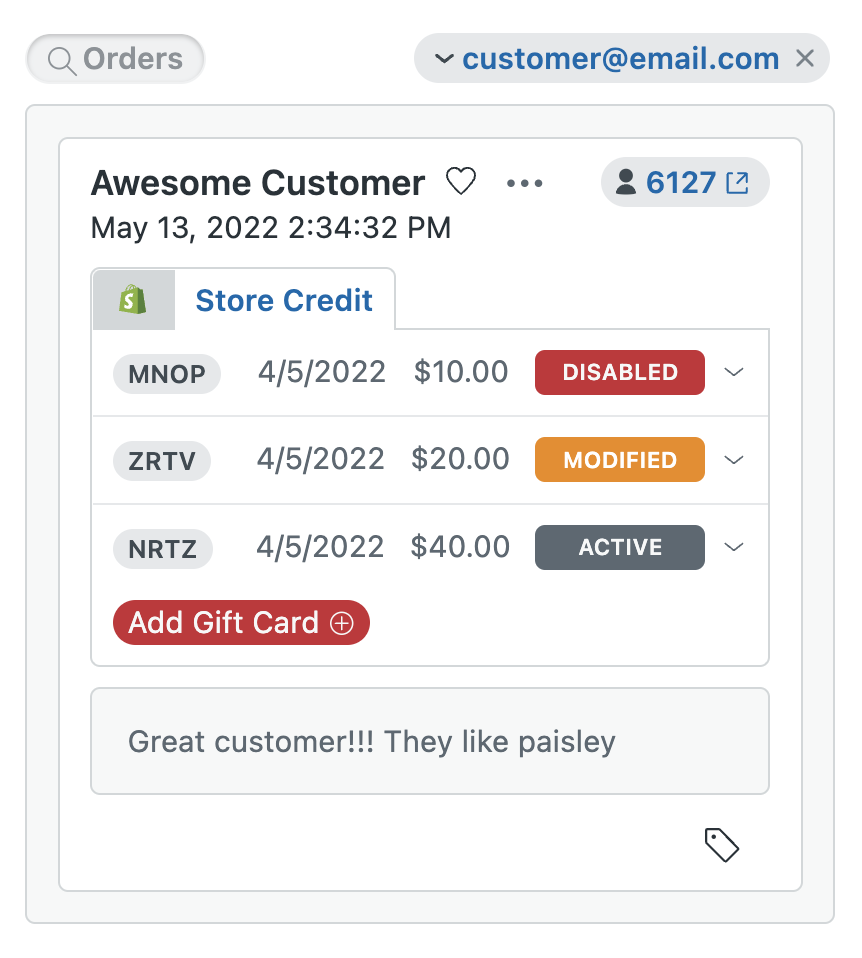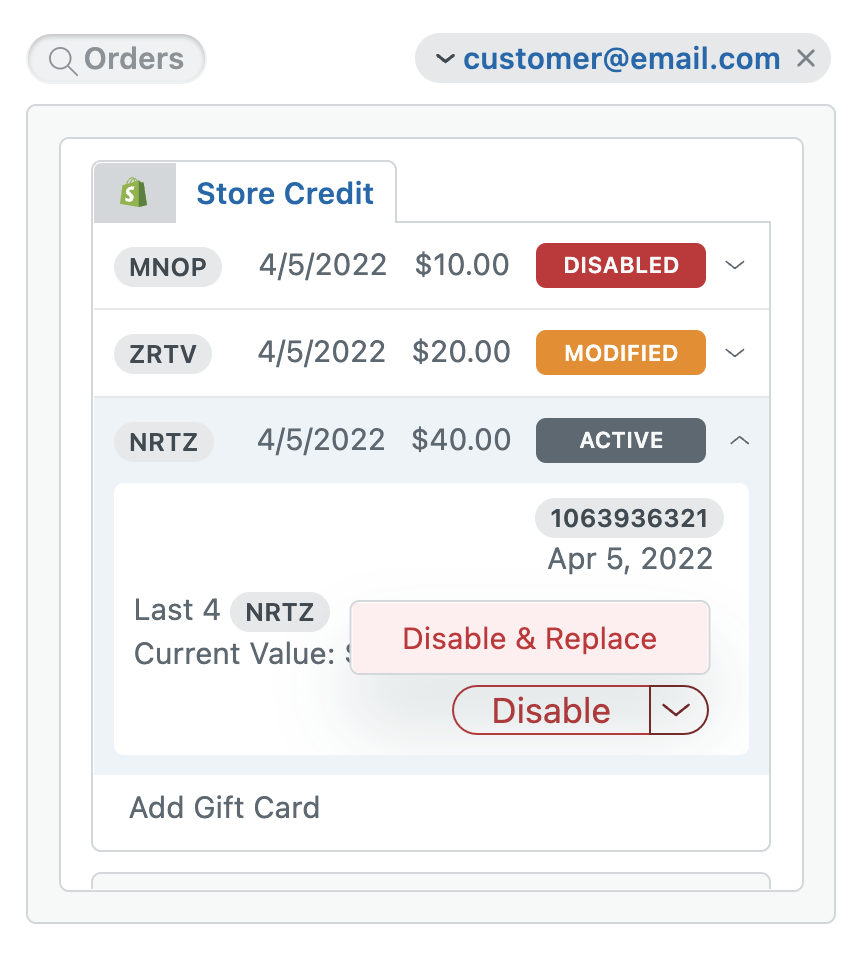 New Features
Order Insights / Risk Analysis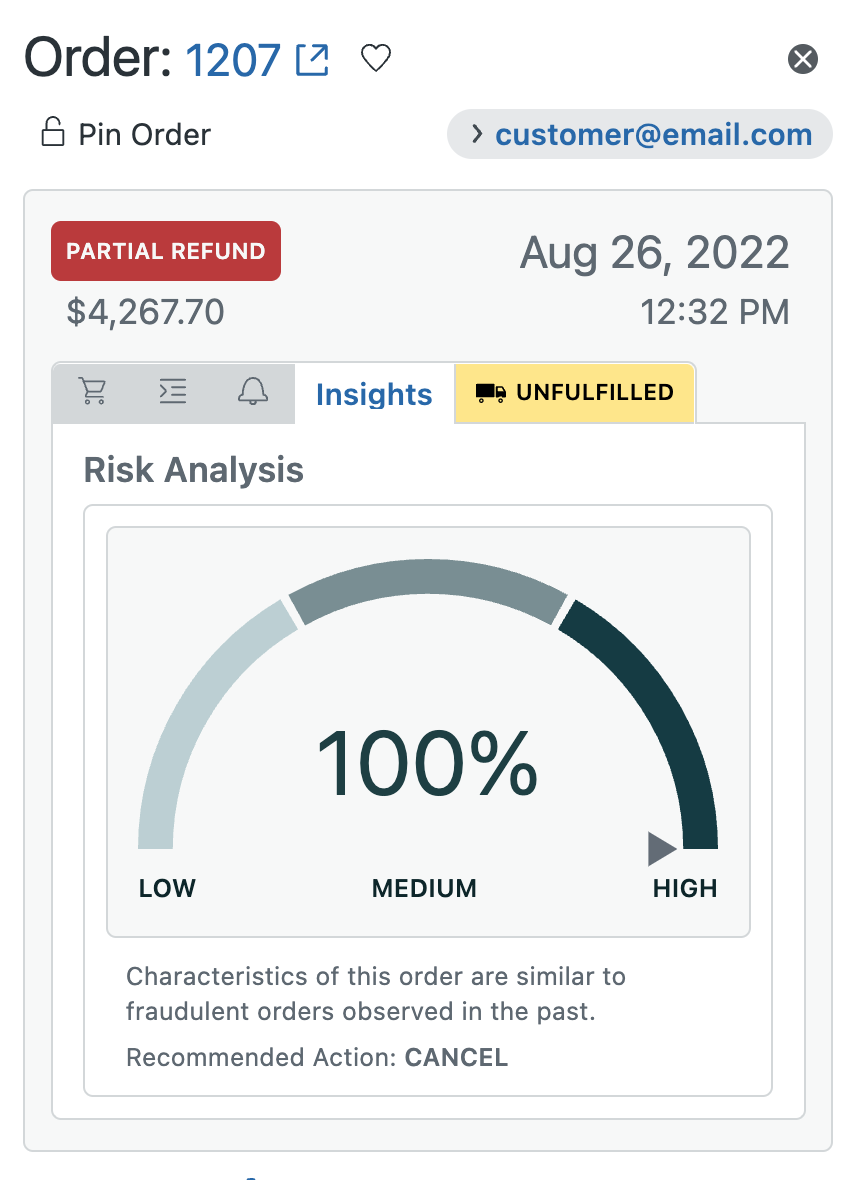 As we continue to introduce additional data and actionable insights into agnoStack overall, today we are adding additional Order Insights to complement our existing Customer Insights and Shipping Insights.
We are now releasing our brand new Order Insights module inside of the Order Detail screen. The first piece of order insights we are surfacing is a Risk Analysis Report for customers who are running Shopify as their commerce platform. The Risk Analysis section will bring in a risk score for each order as well as additional details including a recommended action to take on the order based on its risk score.
This feature is now included for all customers running Shopify who are subscribed to our Premium Tier and Enterprise Tier. We will continue to enhance the Order Insights panel with support for additional commerce platforms and add-on providers as well as surfacing additional insights in coming months!
Fixes/Enhancements
Shipping Address - Saved Address Book
For agents needing to update the Shipping Address on an Order, we have now added the ability to choose from the Customer's Saved Address Book similar to what we allow during our agent led checkout flow.
This will eliminate the need to manually type in an address and further help improve agent efficiency. We also fixed a bug where some address information was not showing properly once updated for certain data entries.