Thursday Jun 30, 2022
Announcements
Performance Improvements 🚀
Our recent 4.8.0 release and this new 4.9.0 release mark a significant improvement for performance and speed across application load. In addition to general application performance updates, any Agents with Admin level permissions should see significant differences in overall application load time.
As we've continued to release new and exciting features, we also remain dedicated to providing agents the very best support experience. These improvements significantly decrease initial loading times as well as enhance the general application speed within agnoStack when navigating between the Orders List, Orders Detail Panel as well as all of our fullscreen features including the Orders Watchlist, Customers Watchlist and Reminders Dashboard.
The agnoStack family of Zendesk apps now has a new member! commercetools is a founding member of the MACH Alliance advocating for open and best-of-breed enterprise technologies that are Microservices based, API-first, Cloud-native SaaS and Headless architecture.
We are excited today to announce that we have enhanced our existing commercetools integration to launch a new standalone commercetools by agnoStack plugin in the Zendesk marketplace, building on top of the tremendous feedback we've had since launching our BigCommerce by agnoStack standalone application.
The new standalone plugin offers an identical experience for agents in terms of features and functions, however the setup and configuration has been tailored specifically to commercetools retailers making it even easier to set up.
New Features
HubSpot - CRM Integration
Coming out of our recent EAP, today we are announcing that our HubSpot CRM Integration is now generally available! HubSpot helps streamline sales, marketing efforts, accounting, and management for growing companies.
As part of our Add-On Provider ecosystem, agents now have access to view HubSpot data directly within our Customer Insights panel in agnoStack.
This HubSpot integration is now available for all customers on our Starter Tier and above at no additional cost.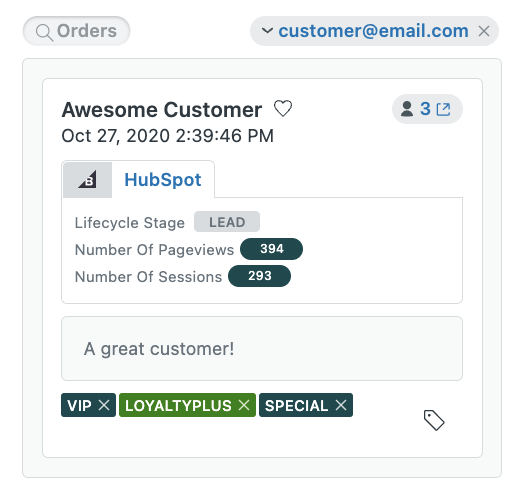 PayWhirl Subscriptions for BigCommerce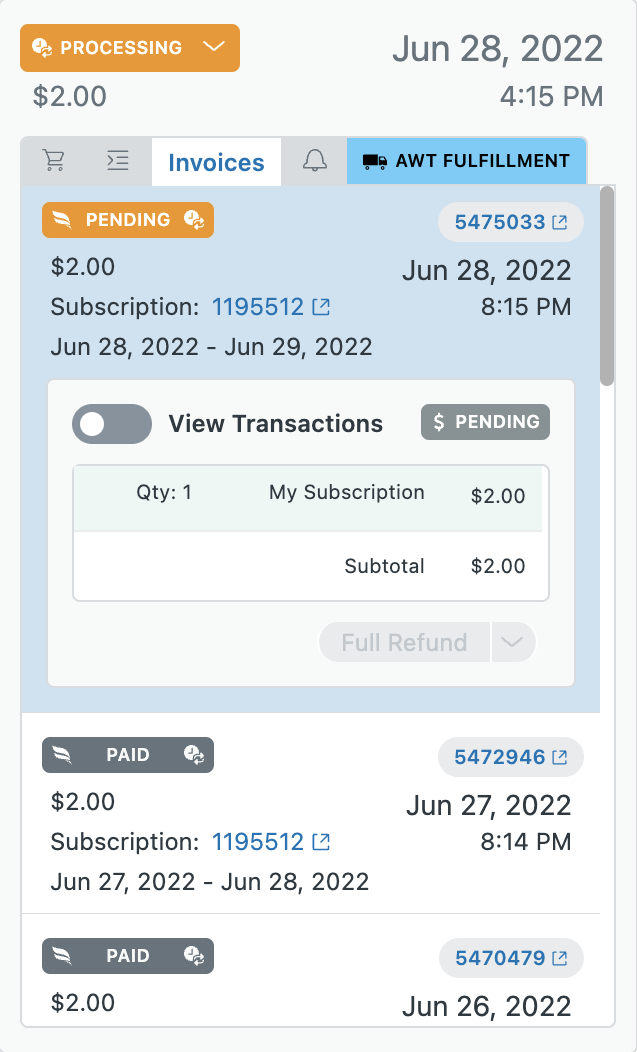 Building on top of our recent launch of enhanced support around Subscription Payments/Recurring Invoices for customers using Recharge and Stripe Commerce - today we are adding PayWhirl as a new optional Add-On for customers running BigCommerce .
Agents now have access to an Invoices tab to view and manage recurring payments associated with subscription orders via PayWhirl. This free Add-On is available for customers using our Premium and Enterprise Tiers.
Will will continue to add PayWhirl support for additional commerce platforms over coming months.