Thursday Mar 30, 2023
New Features
Multiple Tracking Numbers
We have extended the functionality of our real-time shipping panel to add the ability to view multiple tracking numbers for a each shipment (on supported platforms).
This new feature will allow agents to easily track shipments with more accuracy and convenience, saving time for both customers and support teams.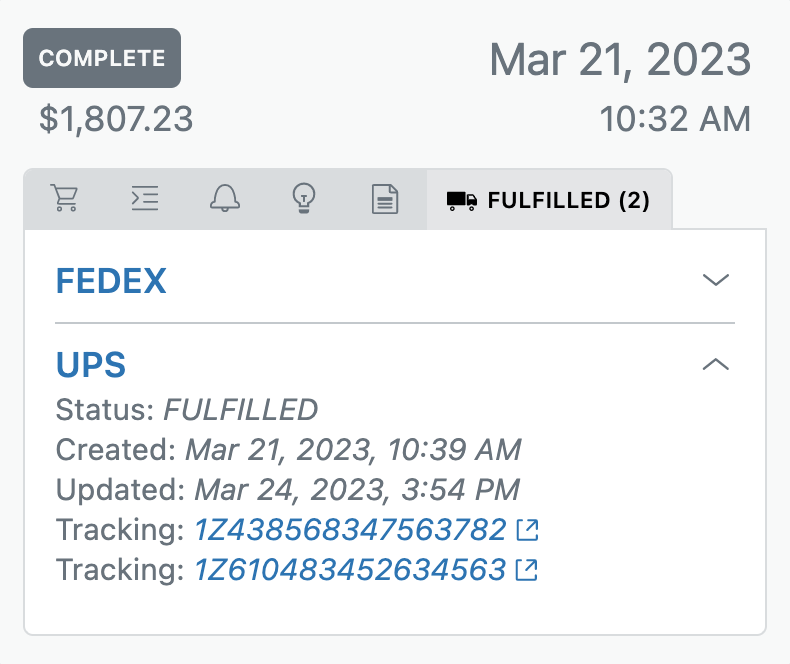 Fixes/Enhancements
Recharge Subscription Payments - BigCommerce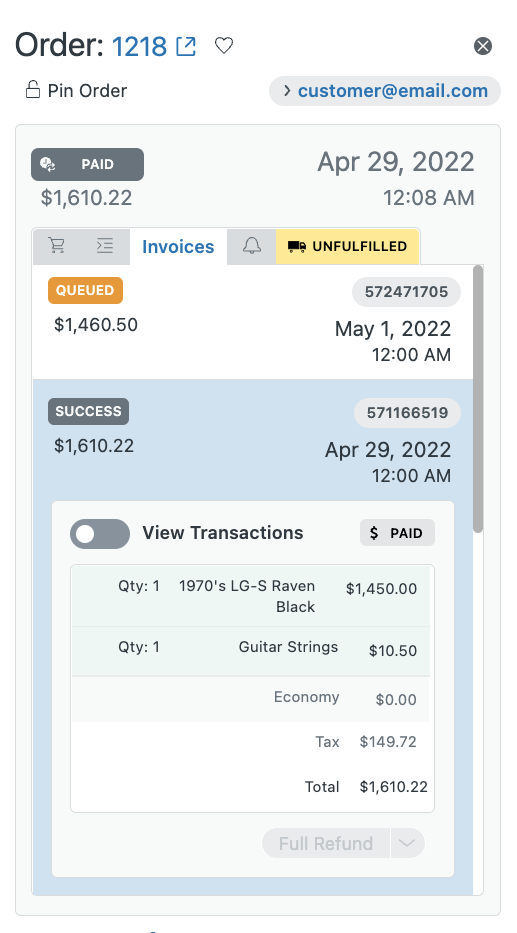 We are excited to announce that Recharge is now available to manage subscription orders for our BigCommerce customers.
Retailers using Recharge along with BigCommerce can now access and manage recurring subscrption orders directly inside of agnoStack.
As part of our Premium and Enterprise Tiers, agents now have access to an Invoices tab to view and manage recurring payments associated with subscription orders via Recharge.
Similar to our Stripe Subscription Orders support and previous release of Recharge for Shopify, this funcationality adds the ability to directly access invoice details and process invoice refunds.
Performance Updates
Our team has been working hard to optimize performance and make general improvements to our infrastructure. With these updates, our users can expect faster load times and a smoother experience overall.
We understand the importance of speed and reliability, and are committed to delivering the best possible performance for our users. This is the latest in a series of enhancements to further improve agent experience and general performance!
COMING SOON!
Bi-Directional Tag Syncing
We will soon be releasing a new feature that allows for seamless syncing of tags between Zendesk and your commerce platform. This will provide agents a way to effortless share tag data between the two platforms with minimal effort. To learn more, please contact support at support@agnostack.com.
Customizable Cart Items
As we continue to enhance our Enterprise offering, we will also be releasing an update to our checkout experience which allows for the creation of customizable cart items. This will include options for custom names, prices as well as shipping options.
Certain functionality will vary depending on commerce platform capabilities. To learn more (or request access to our upcoming EAP), please contact support at support@agnostack.com.