Announcements
New Add-On Providers - Smile.io & Judge.me
We are excited to announce several key additional free Add-On Providers to our integration list. Today we are adding support for Smile.io as a new Loyalty Provider (for customers running Shopify or BigCommerce) as well as Judge.me as a new Reviews Provider (for Shopify, BigCommerce and WooCommerce retailers)!
Our Premium Tier unlocks increased efficiency for agents, including our Customer Insights feature that enables displaying enhanced customer data from the above Add-Ons.
Zendesk Featured App: Shopify Premium for Zendesk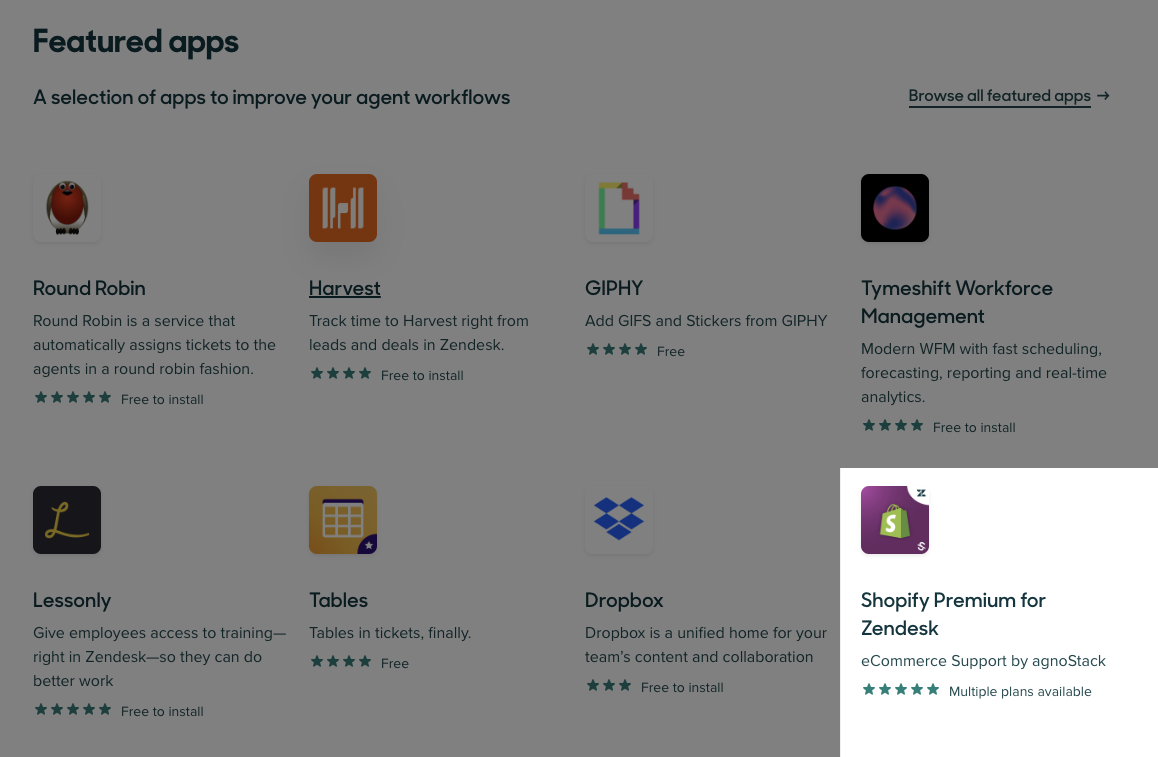 New Features
Customizable Configuration - Refund Reasons
We recently announced upcoming support for our new Customizable Configuration options and happy to share that we now have our first configuration optionally available for EAP - Refund Reasons! We anticipate making this feature generally available in the early part of next year.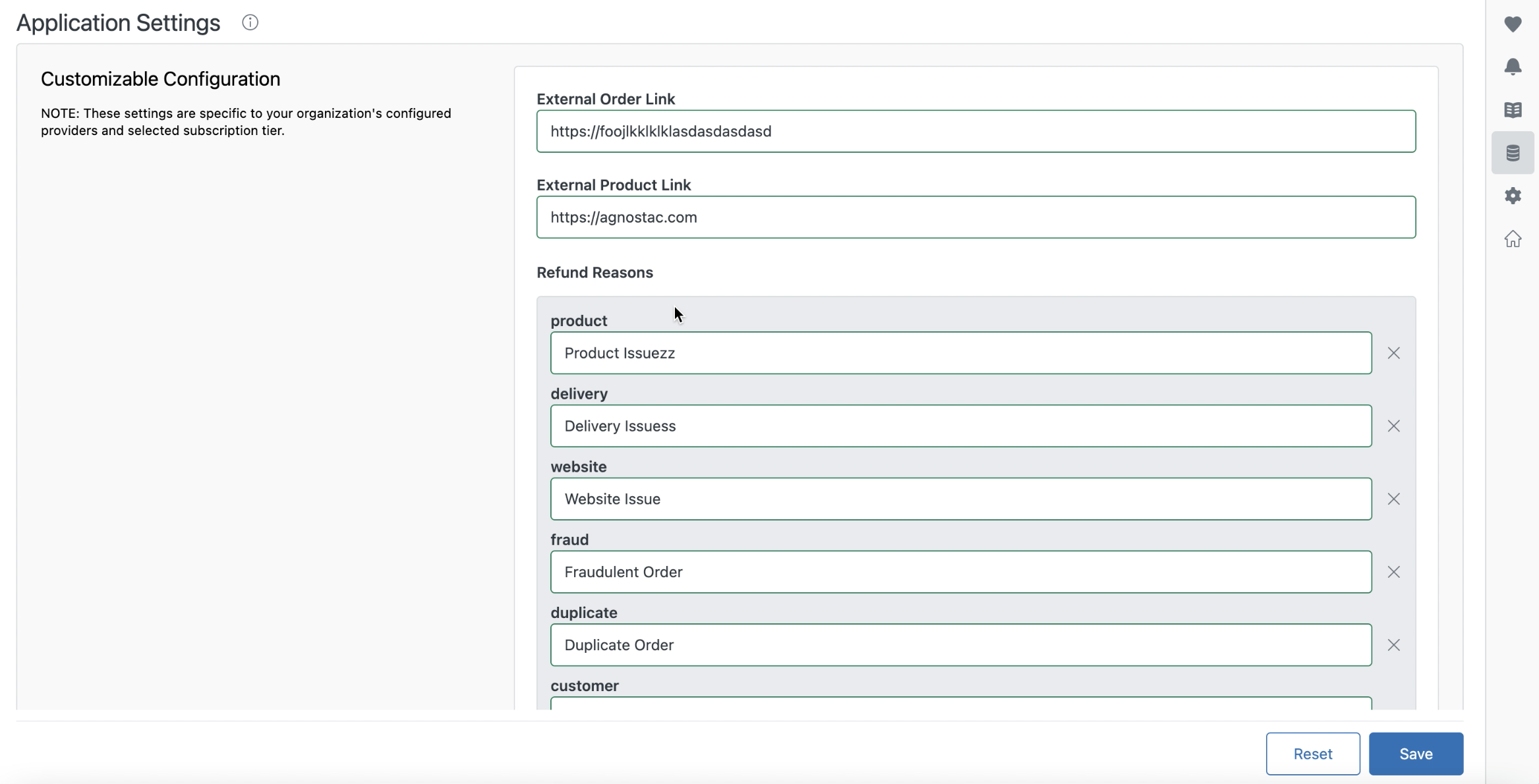 If you are on our Premium Tier or Enterprise Tier and would like to join the Early Access Program (EAP) to allow you to customize the available Refund Reasons available to your agents, please contact us at support@agnostack.com.
Advanced Order Data
As we continue to introduce additional data and insights into agnoStack overall, today we are adding Advanced Order Data to complement our existing Customer Insights and Order Insights.
This new panel within the Order Detail screen will surface order related metadata that has been added within your commerce platform.
This feature is now included for all customers running Shopify or BigCommerce who are subscribed to our Enterprise Tier. We will continue to enhance the Order Data panel with support for additional commerce platforms in coming months!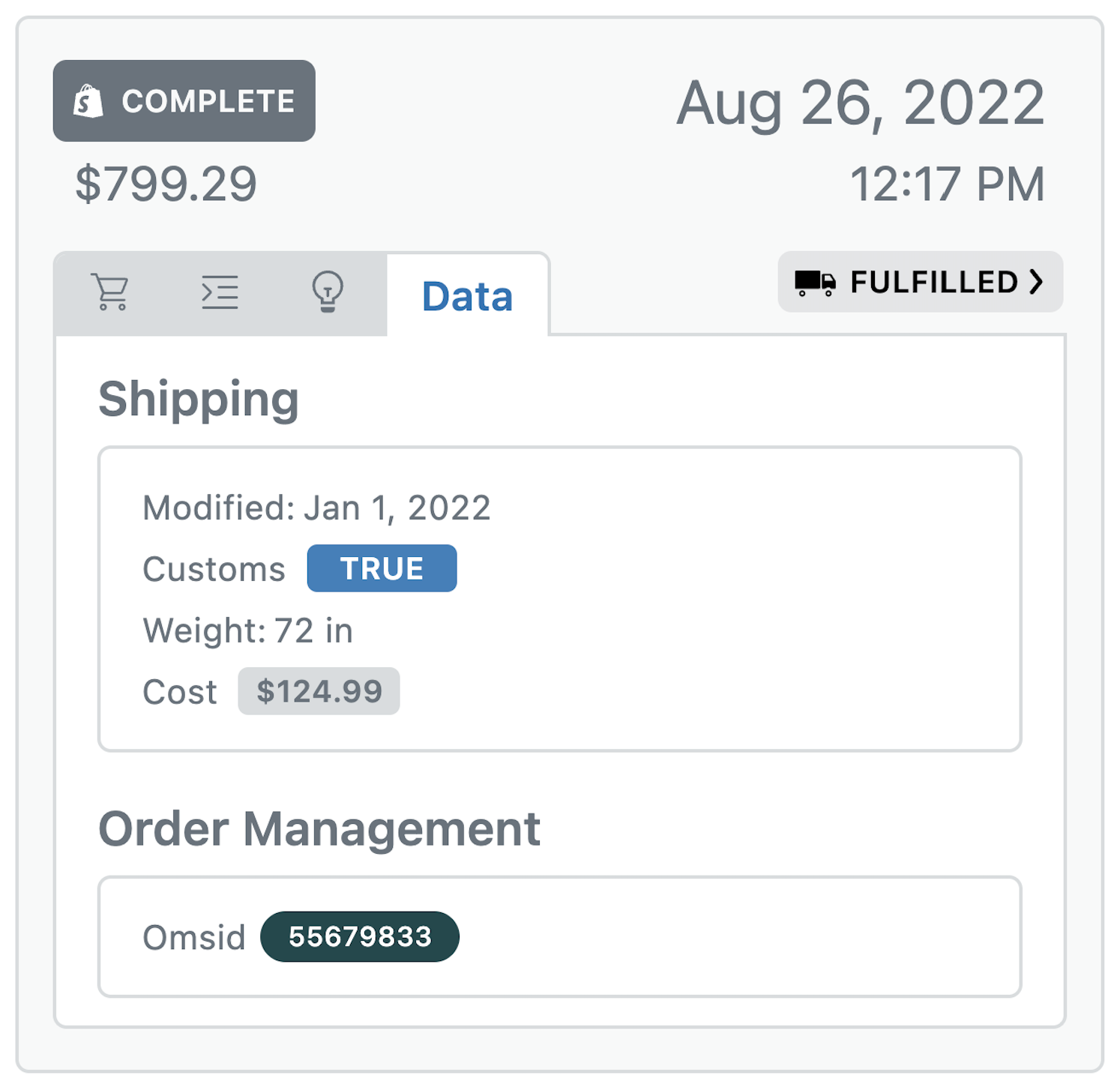 Fixes/Enhancements
Shopify Premium for Zendesk - Add-On Feature Sets
Building on top of our recent launch announcement for the new Shopify Premium for Zendesk application, we are excited to make our optional Add-On Feature Sets (as well as free Add-On Providers) available.
ACH billing - agnoStack Subscription
After several customer requests, we are beginning a BETA rollout (available to customers on our Enterprise Tier only for now) to support using ACH payment for your agnoStack subscription. If you would like to enable ACH on your account, please contact support@agnostack.com.
agnoStack Website Pricing Page
We have had several customer suggestions on how we might further improve our agnoStack Pricing page since we've added additional applications to our lineup. The new enhancements to the page are now live, clearing up confusion around available Pricing Tiers and features by product.
COMING SOON!
Microsoft Dynamics 365 & Salesforce CRM
We are about to enhance our existing set of CRM integrations (including Zendesk Sell as well as Hubspot), we are looking forward to adding upcoming support for Salesforce CRM and Microsoft Dynamics 365. To learn more about the upcoming early access program (EAP)/launch, please contact the team at info@agnostack.com.