Tuesday May 31, 2022
Announcements
Modify Order Status
One of the most requested features has been to allow an agent to update and modify order status directly within agnoStack. You asked and we listened!
For customer running BigCommerce, Shopify, Adobe Commerce/Magento 2, or WooCommerce your agents now have the ability to change the status of an existing order without needing to leave Zendesk.
This feature is available to all eligible customer using our Premium and Enterprise Tier. Modify Order Status functionality can be turned off entirely for your installation and/or disabled for specific agents using our new "Modify Status" Permission Set (if you need to disable for any reason).
NOTE: Available statuses differ based on platform and are automatically calculated based on each specific order's overall lifecycle (including order, payment and shipping status).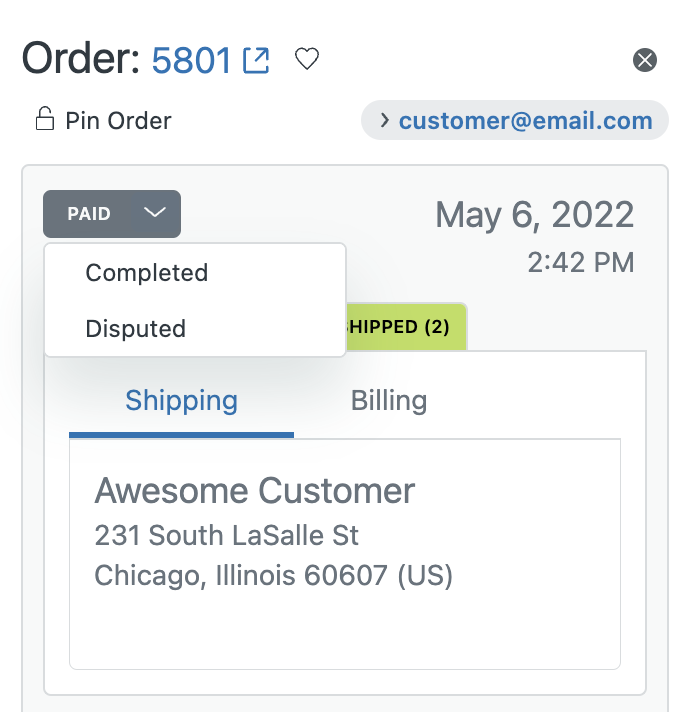 Magento 2 Cart Collab(SM)
Our most widely used Enterprise feature is now live for customer running Magento 2! CartCollab(SM) is an entirely new way for agents to share carts and collaborate with customers to support their checkout experience.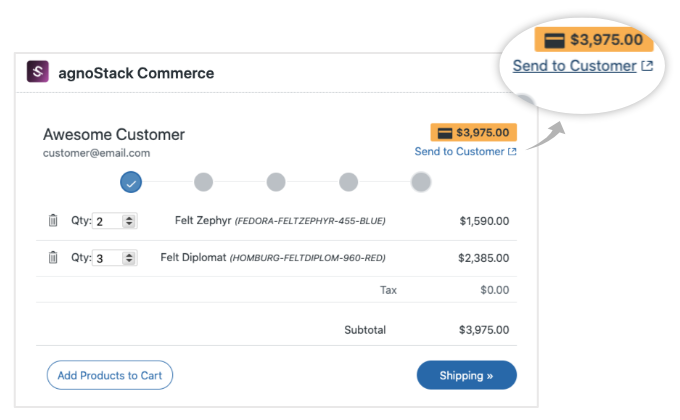 Agents running Magento 2 can share a cart with the customer directly from Zendesk and allow customers to finalize the checkout process and complete payment themselves.
This new feature is available today, exclusively on our Enterprise Tier at no additional cost.
New Features
As we continue to enhance the agent experience for our Magento 2 customers, we have surfaced two exciting new sets of detailed information around "comments". Agents will now have the ability to view additional data from Magento 2 for both Shipping Comments and Invoice Comments.
Shipping Comments
can be accessed directly within the shipping information panel on the Orders Detail screen as well as on the unified
Order Timeline
.
Invoice Comments
can also be seen directly within the Order Timeline.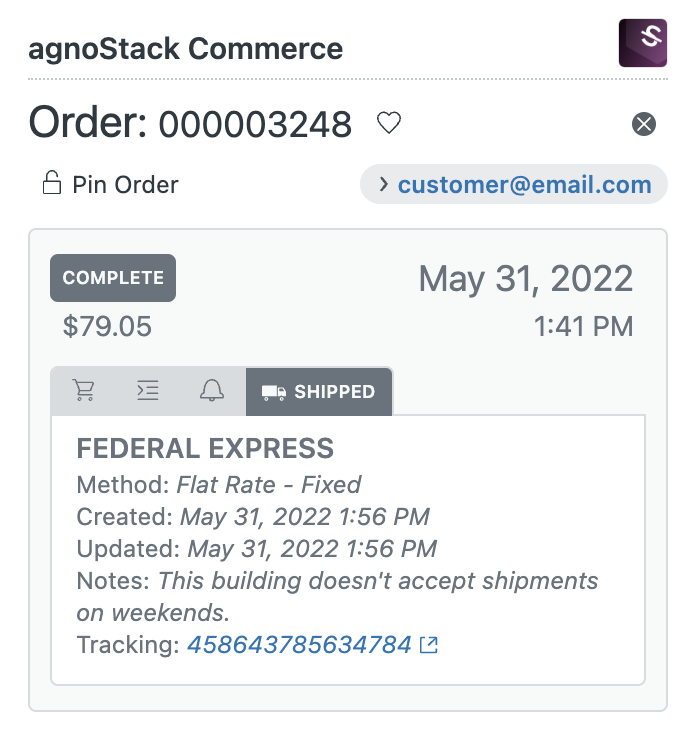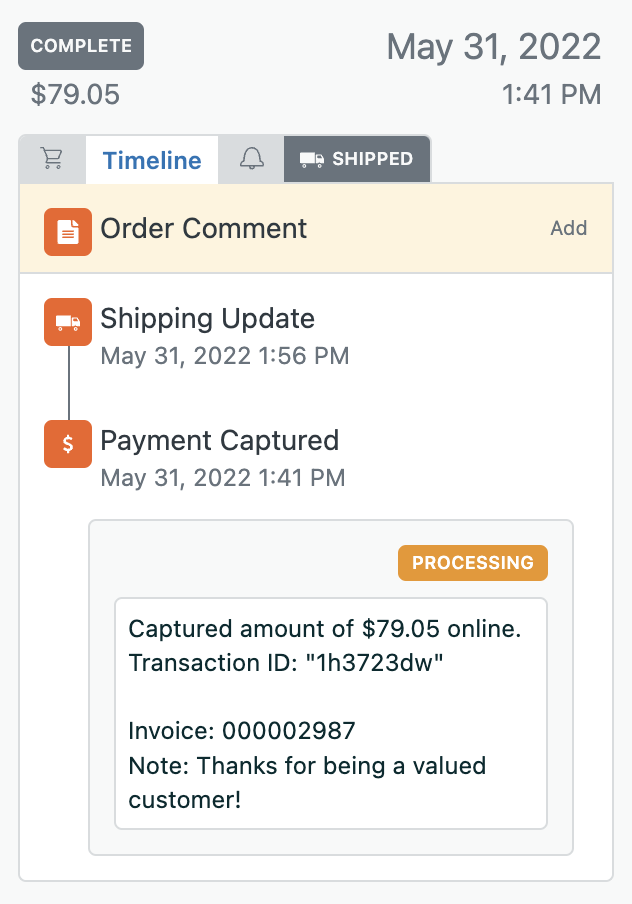 Shopify Order Number Prefix/Suffix
We have enhanced the configuration screen to better support customers using Shopify custom order prefix/suffix options. Two additional fields are now included within the Shopify configuration panel, adding the ability to optionally configure your Shopify order number prefix and suffix.
This addition will also resolve a core issue with the Shopify API related to use cases when a number is used as an order prefix. These two fields will ensure that all customers who have a custom prefix/suffix to be able to accurately search for Shopify order directly inside of agnoStack.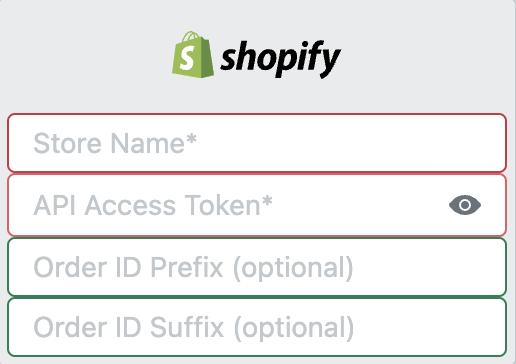 Additional Permission Sets
We recently added our Permission Management panel, which allows admins the ability to directly manage permissions for your account and/or specific within your Zendesk installation. We have added three new permission categories to this panel.
The Manage Tags Permission Set allows you to disable the ability to modify Order and Customers Tags. The Payment Capture Permission Set disables the ability to perform credit card capture during our Enterprise checkout. Finally, the new Modify Status Permission Set allows the ability to prevent agents from modifying order statuses.