Monday Apr 11, 2022
Announcements
Mailchimp Integration
Building on top of our recent integration with Klaviyo are excited to announce a new addition to our optional Add-On ecosystem - introducing support for Mailchimp as a new Marketing Provider at no additional cost!
This integration enables customers using Mailchimp to surface additional Customer Insights data directly inside of the Customer Detail screens.
It is available for customers running BigCommerce, Magento 2, Elastic Path, and/or Shopify. Marketing Provider integrations are included with our Premium and Enterprise Tiers (as well as via our optional Add-Ons).
We will continue to add support for additional Marketing Add-On Providers throughout the year.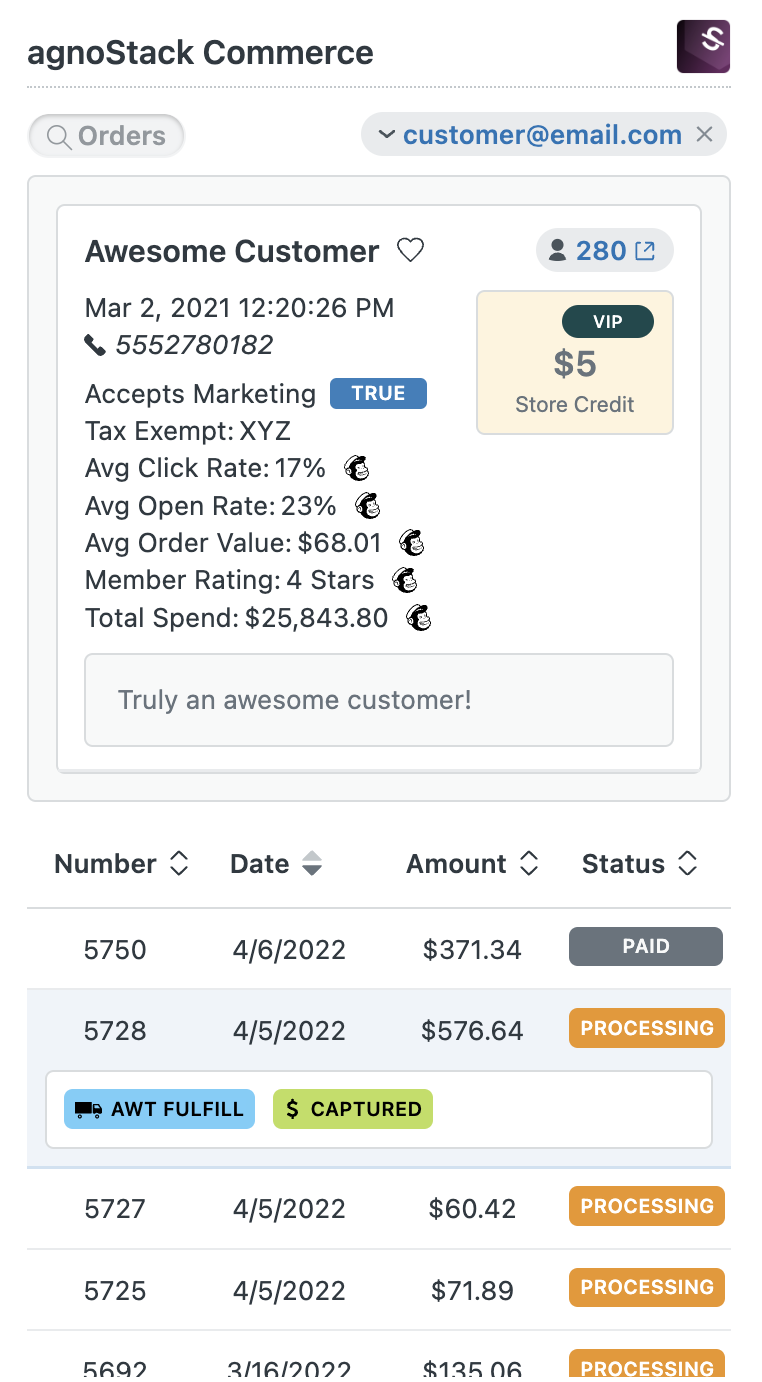 New Features
Klaviyo Marketing Provider - Additional Platforms
We recently announced our Klaviyo integration as our first Marketing Provider just a few weeks back - and are thrilled to share that Klaviyo has now been enabled for customers using Magento 2 and WooCommerce as their commerce provider (in addition to Shopify and BigCommerce). This will bring all of our existing Klaviyo insight to customers across supported platforms - and provide enhanced insights for customers sharing a Klaviyo account across multiple storefronts/configurations.
Magento 2 Editable Order Notes
We've heard from numerous customers asking for the ability to manage notes on Magento 2 orders. In this release we have now added this ability for agents to add and update order notes inside of the agnoStack Order Timeline.
This feature has been available across our Shopify, WooCommerce, and BigCommerce integrations for some time since our release 3.3.0 and we are excited to extend the functionality to Adobe Commerce/Magento customers as well.
This features is available on our Premium and Enterprise Tiers.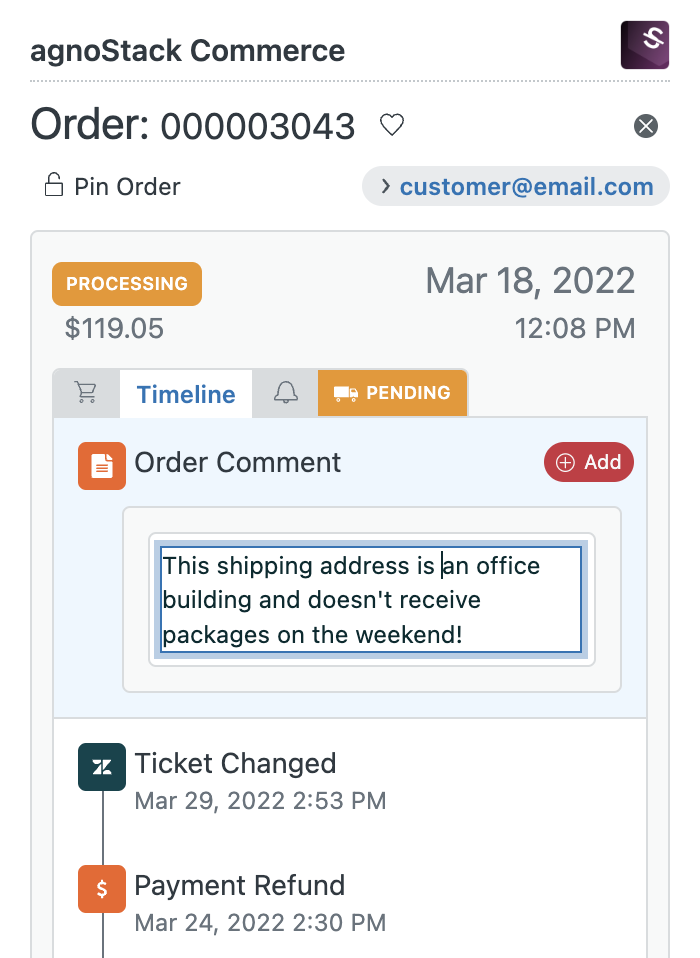 Magento 2 Enhanced Customer Insights
We have been continuing to enhance our Customer Insights section, bringing even more relevant customer information into agnoStack. We have now added two new really exciting data points for our Magento 2 customers. Agents can now see the Customer Groups as any Custom Attributes associated with that customer within Magento!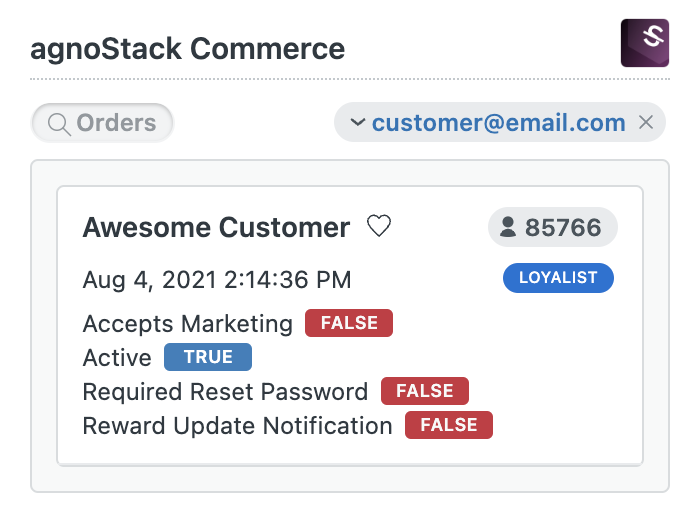 Fixes/Enhancements
Shipment Tracking links
As part of our Advanced Macros functionality, we give agents the ability to create fast templated replies to customer using dynamic data from commerce, shipping and payment data. We have fixed a minor issue where shipment tracking links were not always coming through when applying a macro with specific types of data (dependent on platform).