Announcements
Add-On Providers - Marketing
We are excited to announce a brand new type of Add-On Provider into the agnoStack ecosystem. Introducing our new support for Marketing Providers, giving brands using our Premium and Enterprise Tiers the ability to surface additional Customer Insights data from third-party marketing automation platforms directly inside of our Order and Customer Detail screens at no additional cost.
Our initial Add-On Provider for Marketing launching today enables customers using Klaviyo running either BigCommerce and/or Shopify as their Commerce platform. Marketing Provider integrations are available on our Premium and Enterprise Tiers. We will continue to add support for additional Marketing Add-On Providers throughout the year.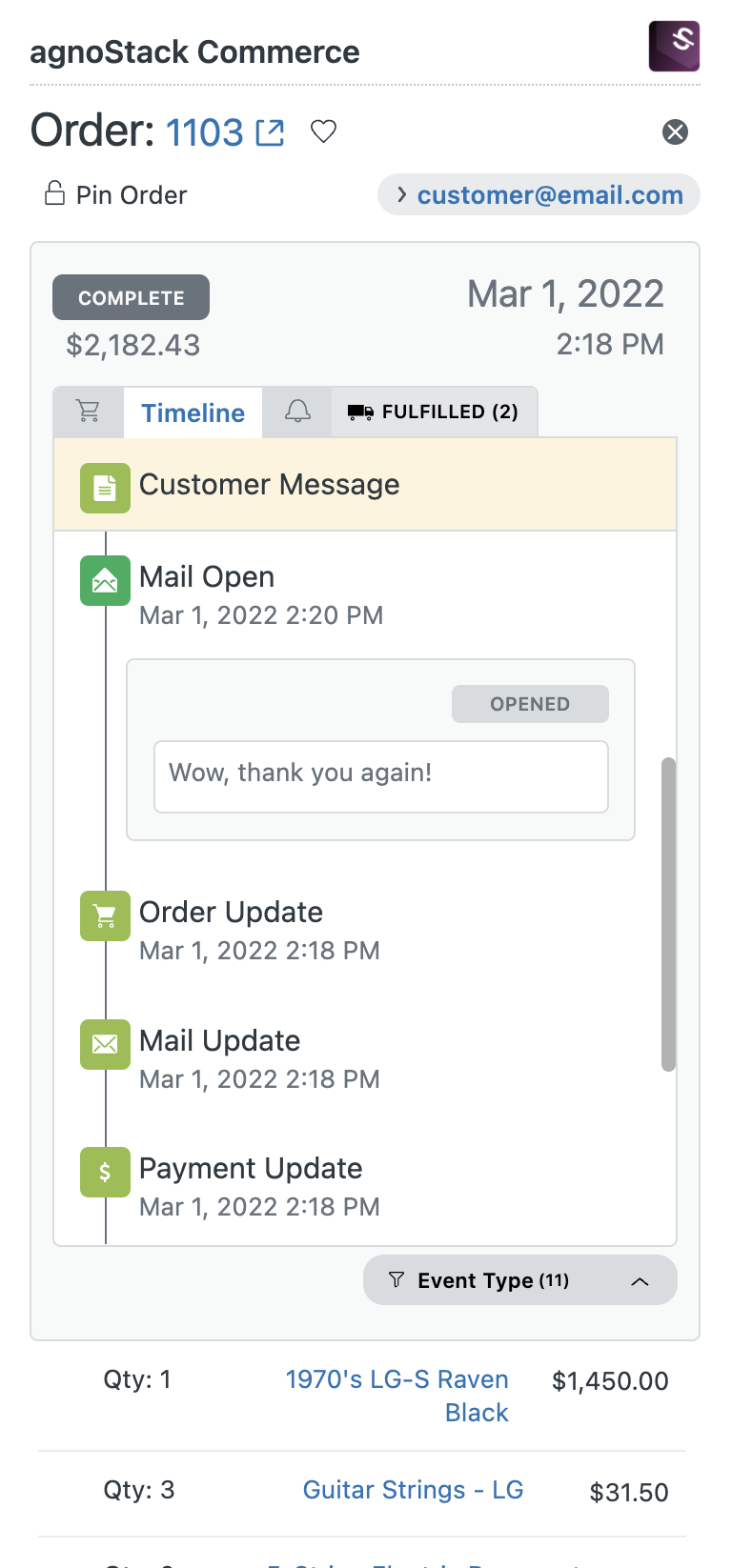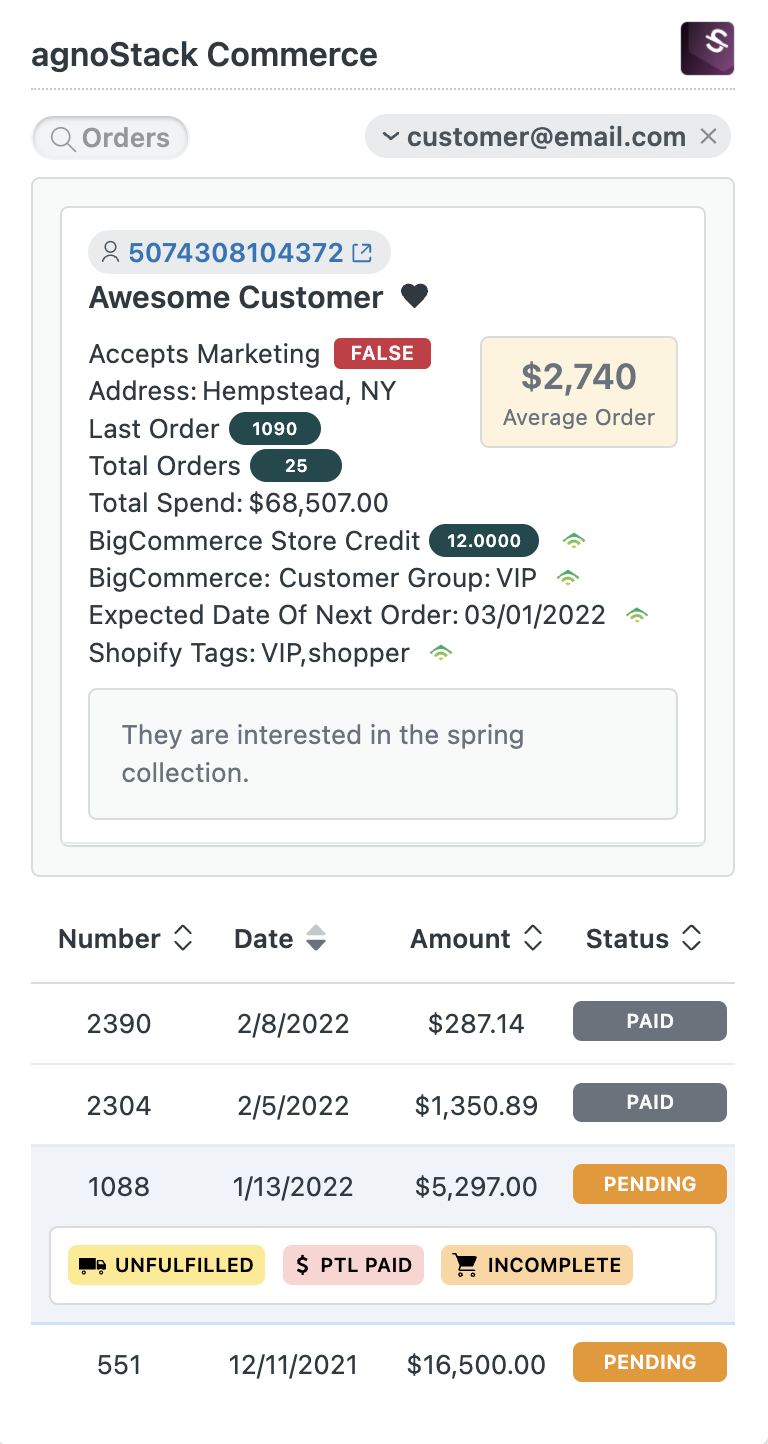 This new functionality adds the ability to see marketing/email events directly inside of our Advanced Order Timeline, giving agents a much more robust view of marketing interactions with your brand. We have also enhanced our Customer Insights section with additional information provider by your Marketing platform.
New Features
Saved Customers Watchlist
One of most exciting and popular recent features has been our recently introduced Saved Orders Watchlist, which allows agents to keep an eye on important Orders from your Commerce Platform directly inside of agnoStack.
We have now added even more functionality to the agnoStack fullscreen view, with the introduction of a new Saved Customers Watchlist. Agents can now save Customers from your Commerce Platform to their personalized Watchlist, allowing them to easily identify, watch and group relevant customer (New Customers, VIP/Repeat Buyers, etc.) activity.
Custom groups can be given your own unique names and Customers can be easily moved between group using our simple drag and drop interface. The Saved Customers Watchlist is included as part of our Premium and Enterprise tiers (and also as an optional Add-On Feature Set for all other customers).
Fixes/Enhancements
Multi-Configuration - Store labels
We recently introduced new functionality to our "Multi-Config" feature allowing you to connect multiple platforms/storefronts into a single unified view. Each platform/storefront connected can be given a custom/unique label to allow your agents to easily identify which store a customer or order is associated with.
In this release, we have added a new enhancement which displays the storefront label/configuration within the Orders List, Order Detail and Customers List screens. This makes it even easier for agents to identify which store the order or customer belongs to!