Depending on your selected Providers and agnoStack subscription plan, you may be presented with an additional configuration step to Configure Add-Ons. In this section, additional items available for your setup can be configured including Add-On Providers as well as options Add-On Feature Sets.
Add-On Providers
You can optionally configure any available Add-On Providers to extend the capabilities of your agnoStack setup by adding access to additional data. This allows information such as recurring payments, external shipping information and more to be available directly within agnoStack to your agents!
Configuring ShipperHQ
Configuring ShipperHQ as an additional provider enhances the Order Details screen to present ShipperHQ Shipping Insights such as originally quoted shipping methods and costs, date, packing details, and origin information for orders sourced through ShipperHQ.
Configuring ShipperHQ requires a ShipperHQ account configured for Shipping Insights (as well as tied to your BigCommerce, Shopify, or Magento 2 account).
ShipperHQ as Add-On is available for Professional Tier or higher subscriptions and is free of any additional agnoStack charges.
A Shipping Insights access token is required to configure ShipperHQ within agnostack.
To obtain your access token neede for setting up your agnoStack Add-On, ShipperHQ currently requires you to connect your ShipStation account integrated by following the steps around "How to Connect ShipStation to ShipperHQ".


NOTE: ShipperHQ will continue to add support for additional Shipping Insights platforms beyond ShipStation in coming months.

Within ShipperHQ, proceed to the "Viewing or Generating a New Token for ShipStation" step in the same article to generate your access token.
Enter the access token in the `Access Token (SHQ)` field for ShipperHQ in the "Configure Add-Ons" screen.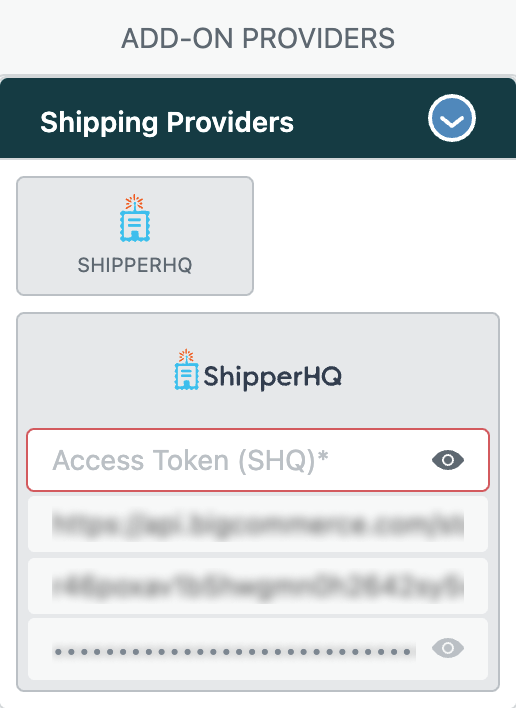 Add-On Feature Sets
Configuring Add-On Feature Sets allows you to unlock flagship features that are bundled within certain subscription tiers to now have them available to add on to your plan. Any Add-On Feature Sets purchased become available immediately after purchase to all agents using your agnoStack account.
Macros Package
Our new Add-On Macros Package enables your agents to access our Advanced Macros and Macro Snippets functionality. These features provide one-click personalized responses to drastically reduce ticket response time and help your agents improve your overall customer post-purchase experience. Create, save, and manage personalized responses containing live dynamic data sourced from your commerce, shipping, and payment platforms.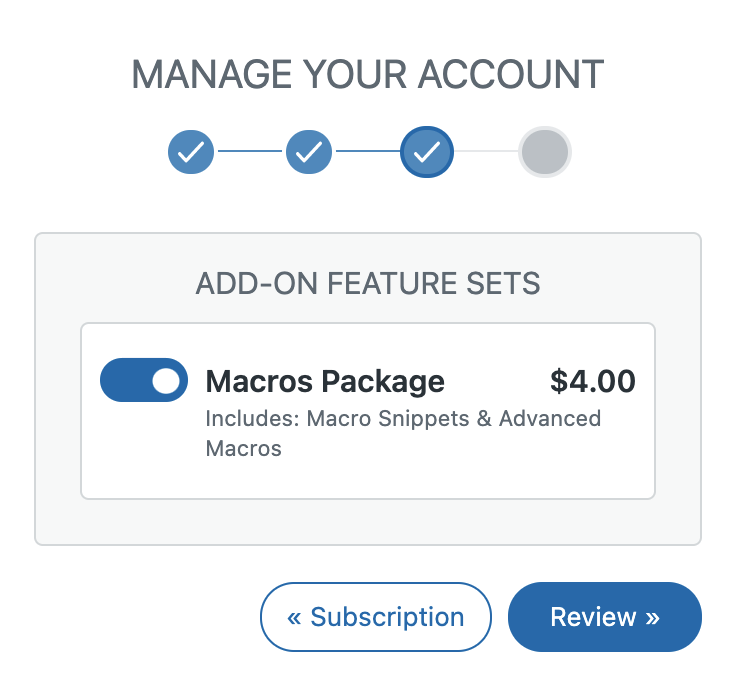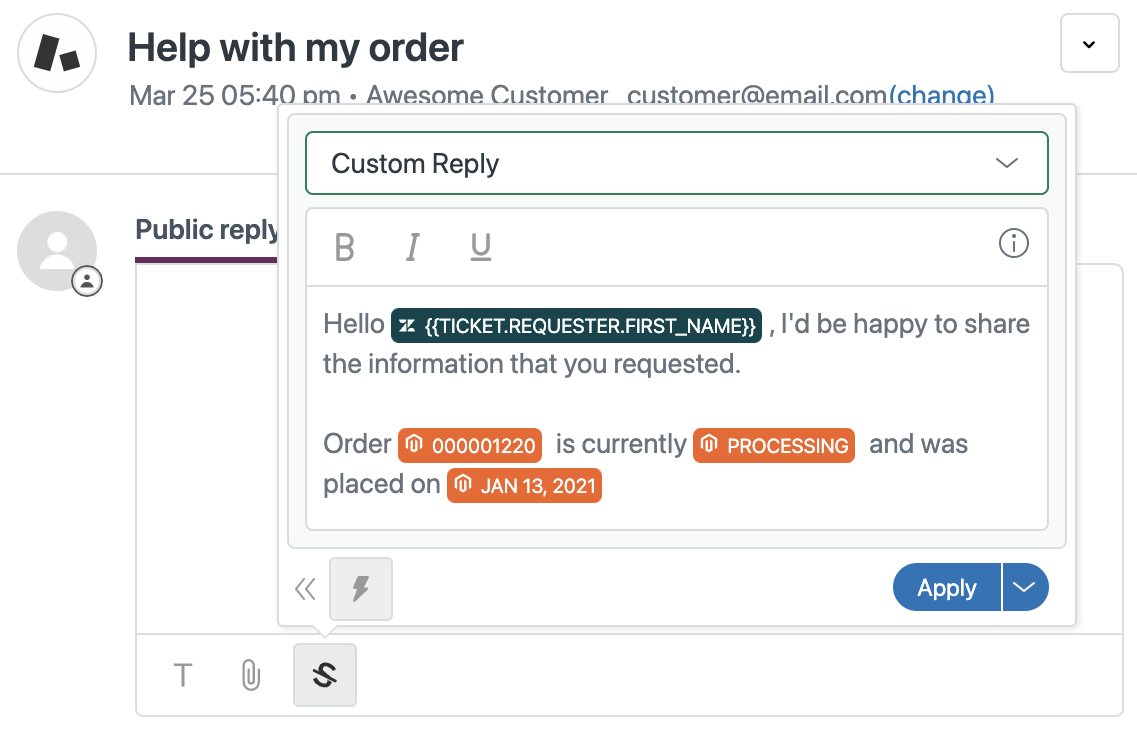 Agents can save response templates to your company's most common customer inquires by crafting messages directly within the macros editor and see real-time population of shipping, payment and commerce data directly within there replaced (in much the same way you can leverage Zendesk's built-in ticket placeholders)!
Reminders Package
Never forget to get back to a customer! You can now enable our new Order Reminders functionality via the Add-On Reminders Package for customers across all Tiers.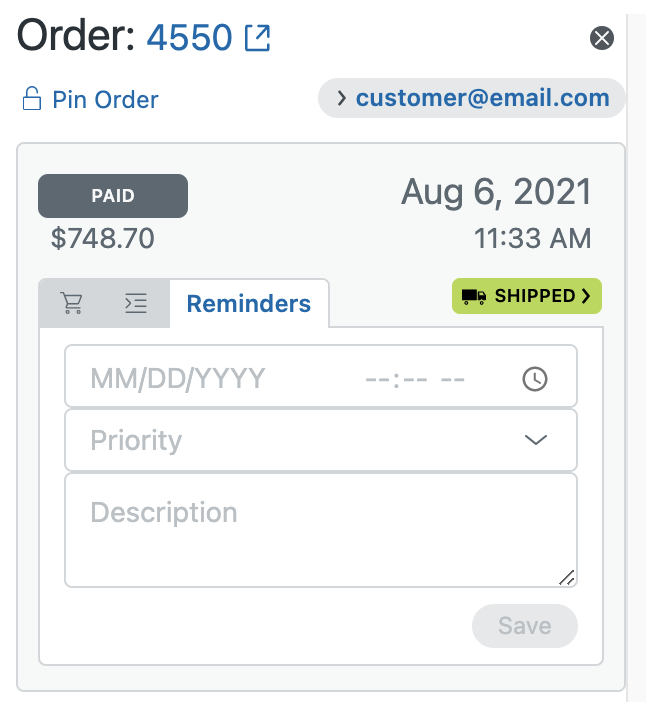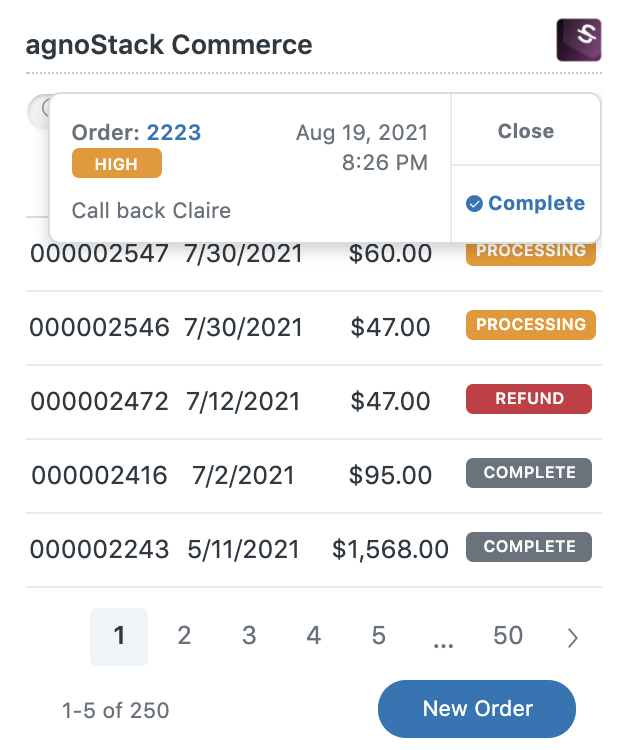 Order Reminders are unique to each agent's account and allow agents to set a date, time, priority and description for a reminder to ensure you never forget to back to a customer. When a deadline for a Reminder is due, your will receive a notification within the agnoStack plugin to remember to follow up. Agents can take action directly from the notification to quickly access the customer's order data. You can change, update, or delete a Reminder any time directly from the Order Details screen.
Once you've completed configuring Add-Ons, continue on to Activate Your Configuration.