Monday, October 10, 2022
Announcements
Onboarding/Configuration Experience
In addition to our recent updates around the fullscreen onboarding experience, we have also now updated our Manage Your Account link to easily access the new fullscreen UI where (available via the main Zendesk left navigation).
This allows us to surface more information about agnoStack as well as detailed instructions at each step of the configuration process!
As an admin, you can click the "Manage Your Account" link to update and configure your account and provider integrations at any time.
In addition, we have updated the configuration screens to now simplify activation for secure settings (such as API keys). You should now see a secure lock when returning to update your configuration for keys and can "unlock" an existing secure key any time to be able to update the field value.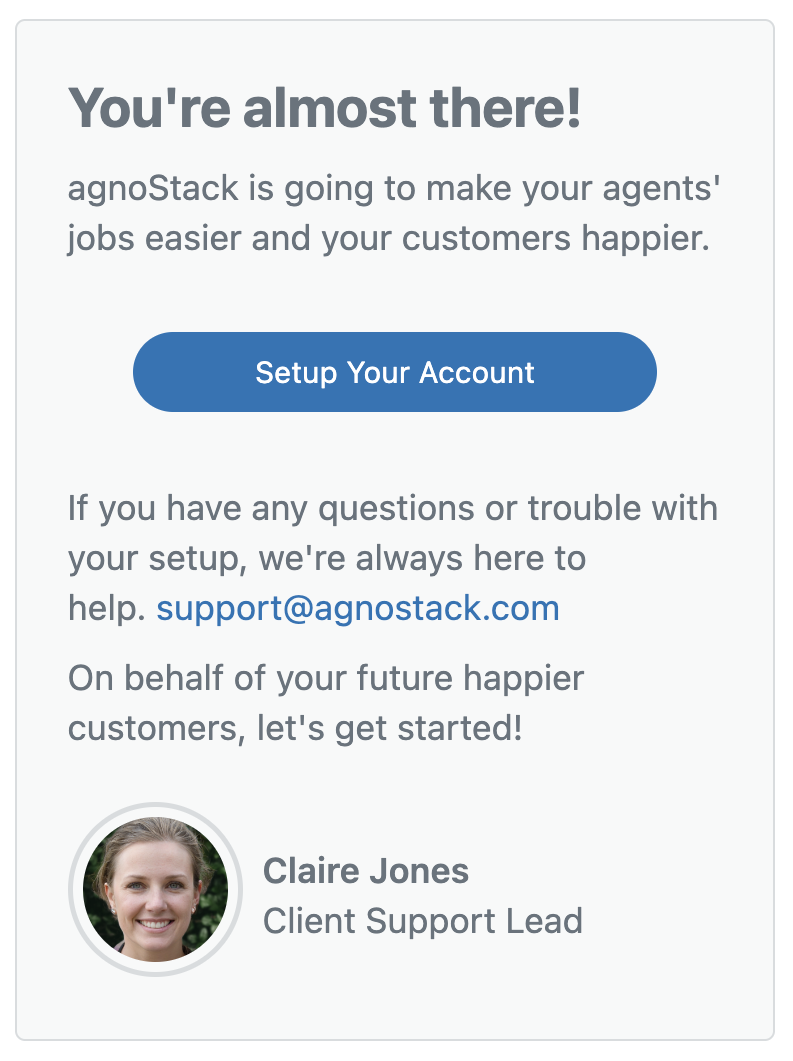 Fixes/Enhancements
Performance Enhancements
This new 4.14.0 release marks another update for agnoStack containing additional improvements to performance for customers running multiple stores/multiple configurations. This is the latest in a series of continued enhancements to further improve agent experience and general performance!
(NOTE: In order to enable this set of new improvements, existing customers must re-activate/configure installation configuration.

We will continue making regular updates to application speed and anticipate an upcoming release having another major step change in loading times within the next several months in preparation for "holiday peak".
Magento 2 Configuration - Bug Fix
We fixed a minor bug related to configuring Payment Providers for customers using our Magento 2 integration on our Premium and Enterprise Tiers ensuring that additional configuration keys can be properly enterred during initial setup.
Order Reminders Display
In a recent release, we found a bug related to display of Order Reminders not showing properly within the agent UI. Reminders are always available within the Fullscreen as well as Top Nav view, but should be resolved now to also show properly within the Ticket Sidebar.