Announcements
Multiple Configurations
Now introducing the most exciting new feature since our introduction of our Enterprise Tier. agnoStack now supports the ability to connect multiple platforms and/or multiple storefronts into a single, unified view of your customer's orders!
Our new "Multi-Config" feature allows you to configure up to five integrations and instantly search for orders and customers across them all at once. The Orders List and Customers List view will now display data across all configurations and contain a simple icon to help identify which platform each record relates to.
Customers using multiple configurations will also now see a new confirmation screen when placing a New Order to confirm which configuration to use for the purchase.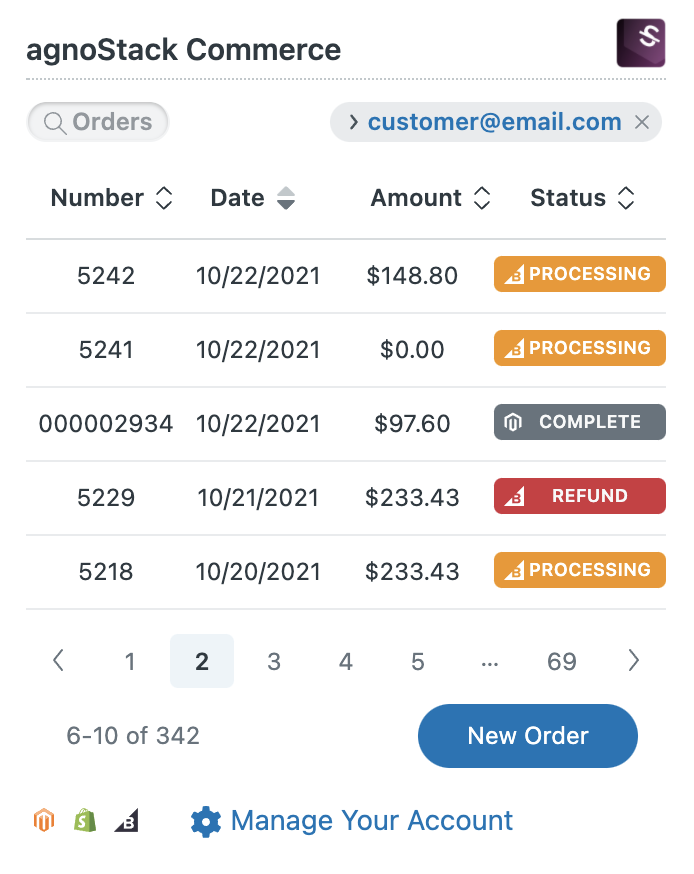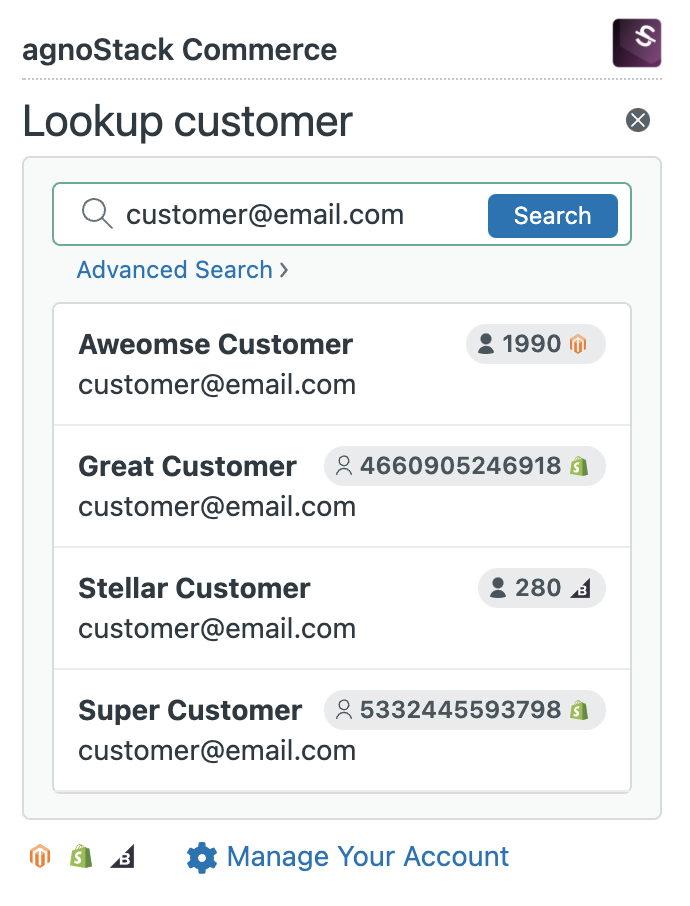 To setup multiple configurations, simply go to Manage Your Account, click "Add configuration", configure the desired providers as you normally do for configuration and then proceed to click Activate at the end of the process to update your configuration.
Multi-Config is available for customers on our Premium and Enterprise Tiers or as an Add-On.
Orders Watchlist
We are thrilled to announce that we are launching our new Orders Watchlist feature! Orders Watchlist allow agents to access their Saved Orders for any tickets they may be keeping an eye on.
Agents will have access to a new screen to see details of orders and unsave them in a single dashboard. Orders can be saved or unsaved to the dashboard directly from the Order Detail screen.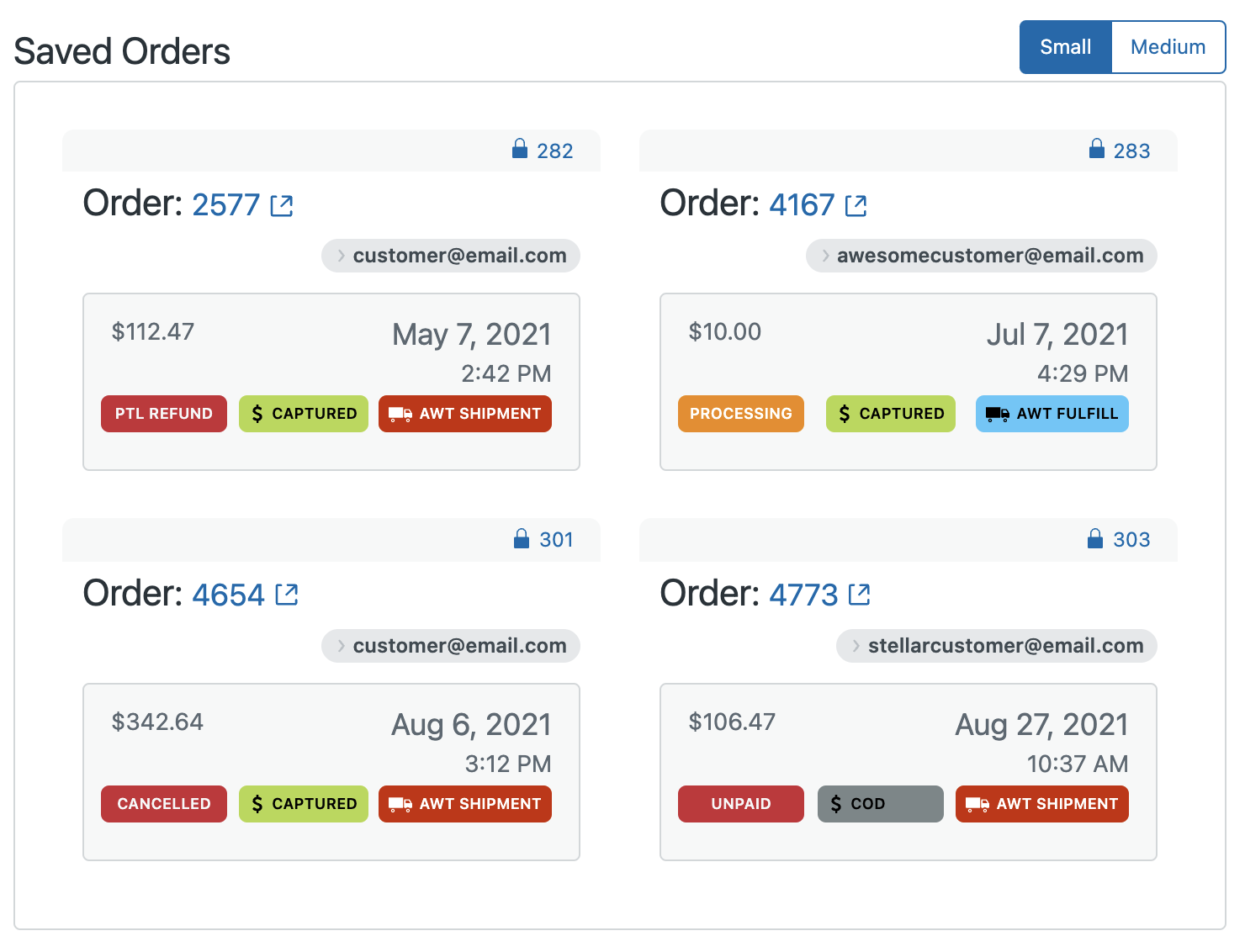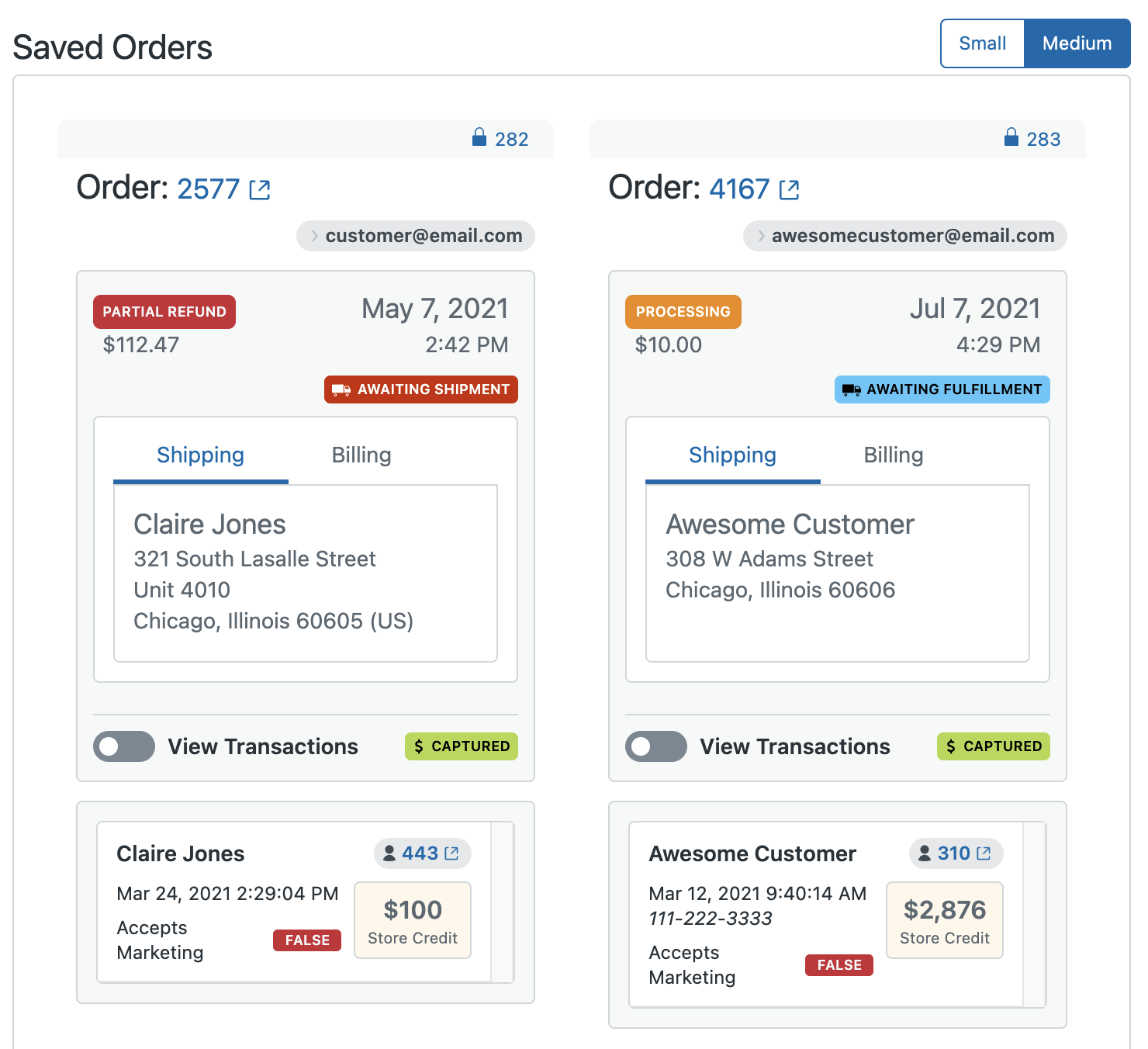 Orders Watchlist functionality is available at no additional cost!
Orders Watchlist is the first feature in the new fullscreen location. We will be launching more advanced features in fullscreen view in coming months!
The ability to view saved orders on your Orders Watchlist is accessible through the agnoStack icon in the left-hand navigation bar. It is available for customers on our Premium and Enterprise Tiers.