Friday, October 22, 2021
Announcements
Permission Management
Stripe Commerce Provider
While commonly used as a payment provider on top of an existing BigCommerce/Shopify/Magento/etc. eCommerce store, some customers without a large catalog and set of shopping pages often will use Stripe directly as a commerce platform by leveraging Stripe Checkout. The new integration of using Stripe directly as a Commerce Provider, will allow accessing and managing Subscriptions that often run beyond a typical eCommerce catalog website experience.
We are excited to announce that agnoStack now supports integration with Stripe commerce! Stripe empowers businesses to easily integrate payment processing to accept payments, send payments and manage subscriptions. The 3.7.0 release brings to life Stripe Starter Tier and Professional Tier (Premium Tier including refund process and subscription management launching soon).
New Features
BigCommerce Multiple Store/Channel Support
BigCommerce recently launched support for multiple stores/channels with their new Channel Manager for BigCommerce allows your business to integrate with third-party sales channels. Channel Manager allows your business to use new Headless Storefront alternatives as well as seamlessly integrate with leading marketplaces such as Facebook and Pinterest (allowing catalog and inventory syncing to reach customers across multiple channels).
Multiple "channels" (storefronts) can now be configured in our agnoStack BigCommerce integration, allowing access to all orders from configured channels. When your agnoStack BigCommerce integration is configured with multiple Channel IDs, orders will display their channel origin both in the "Order Peek" of the list display as well as inside of the Order Details screen.
Magento 2 Multiple Payment Gateways
Magento 2
can now be configured with multiple payment gateways. When creating a new order or re-ordering, agents will now be able to directly select which gateway to use for that order.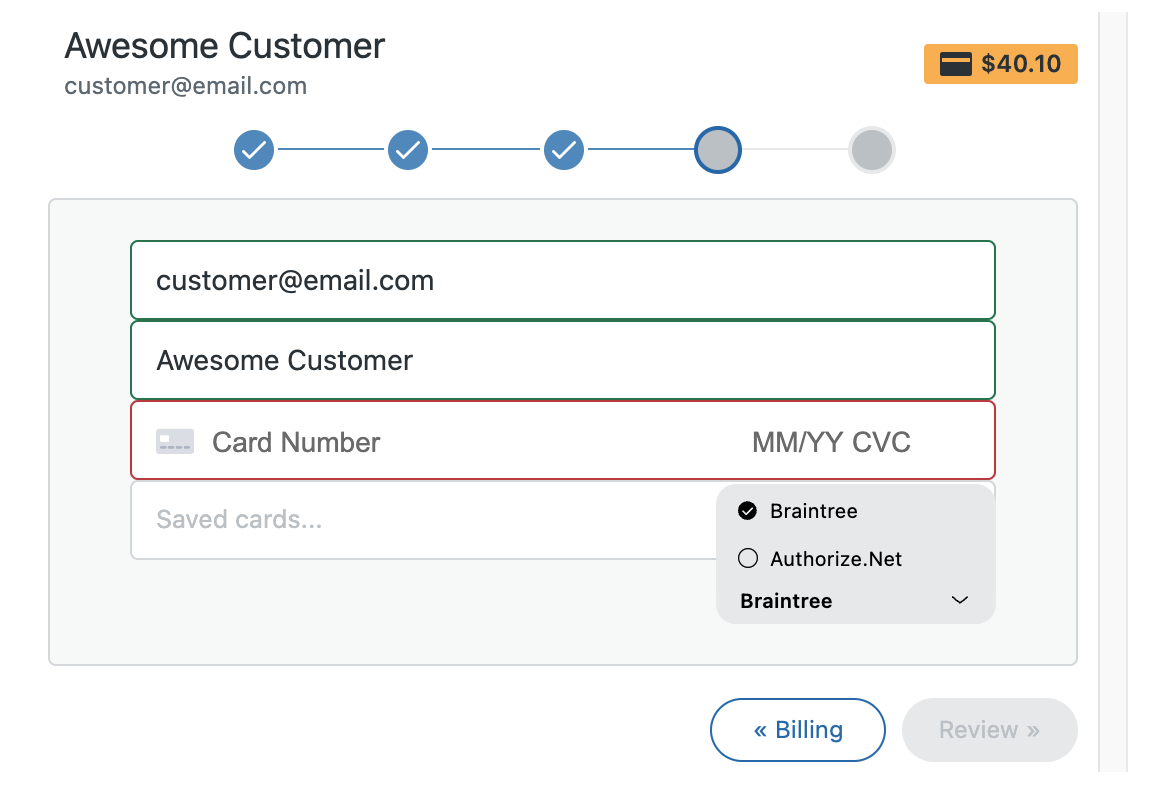 Fixes/Enhancements
Modify Customer Notes
Magento 1 Timeline Events
We have resolved a minor issue reported by customers using our Magento 1 Professional tier, where timeline events had been intermittently missing for some orders. This has now been resolved and now displaying all relevant order, shipping and payment related events.
BigCommerce Taxes
We have enhanced our tax setup for BigCommerce to allow stores that have been enabled for countries where tax is already included in the item price to properly display order details. Our interface has been updated to correctly display prices for BigCommerce stores and orders where taxes are included in prices.