Monday Aug 23, 2021
Announcements
Now Introducing Shipping Quotes!
We are excited to announce that Shipping Quotes is now available for all Shopify, BigCommerce and Magento 2 customers (on our Professional Tier and above) who are using ShipperHQ's Shipping Insights functionality!
agnoStack and ShipperHQ have partnered to allow your business to gain the competitive edge by providing the most seamless end-to-end experience from checkout through support and fulfillment. The Shipping Insights, powered by ShipperHQ, allow agnoStack to retrieve Shipping Quotes for retailers to even further improve their customer's post-purchase experience.
ShipperHQ serves as a single source of truth for shipping logistics, allowing businesses to ship with confidence. You can now configure ShipperHQ as an add-on provider by following the steps in our Add-On Feature Sets onboarding guide.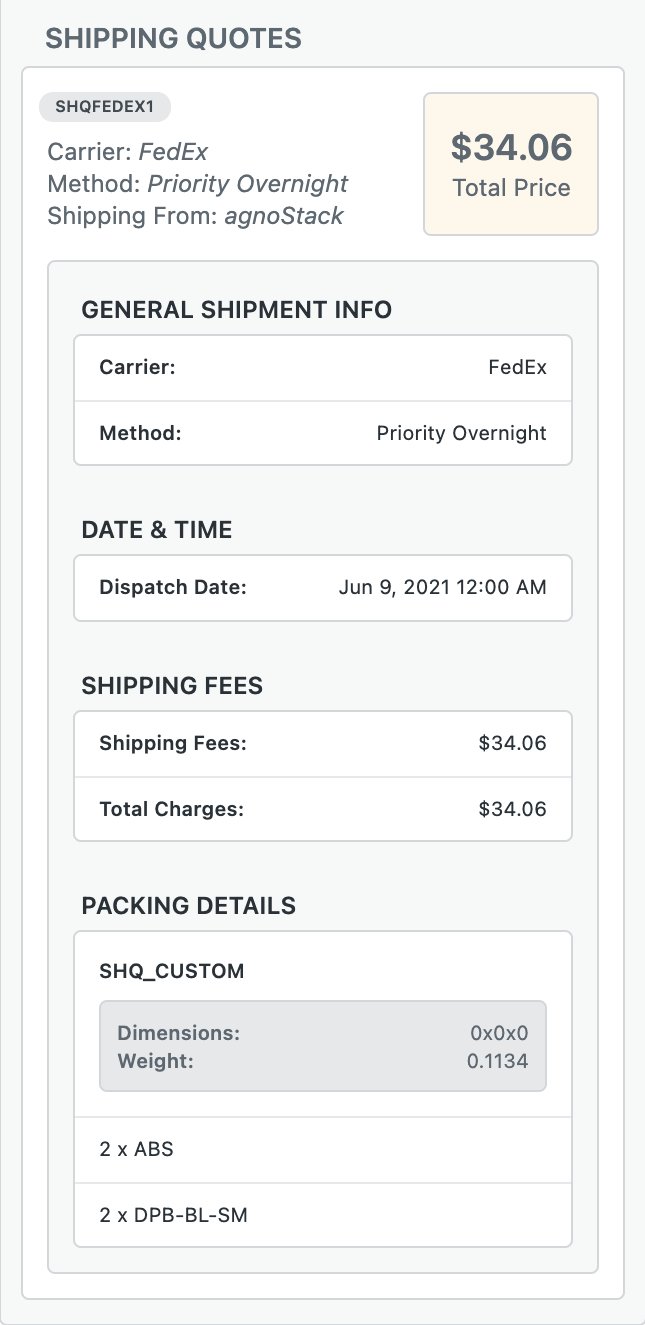 Macros - Now Available as an Add-On Package
Previously, our Advanced Macros and our Macro Snippets features were only available to customers using our Premium and Enterprise Tiers. Now, we are opening these features to customers on our Starter and Professional Tiers via our new Macros Package Add-On!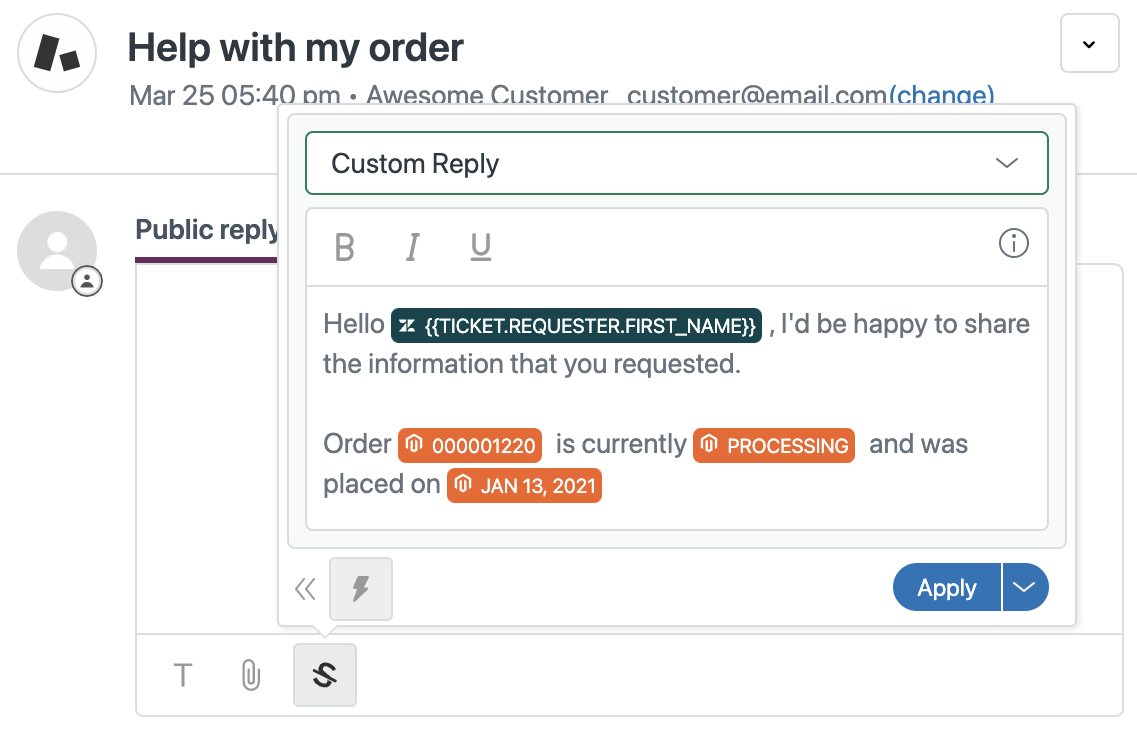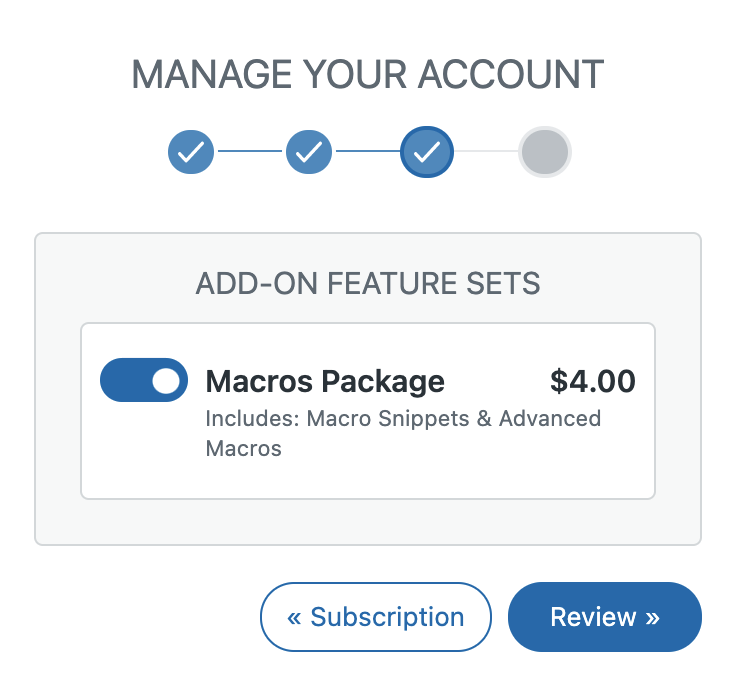 If the Add-On is available for your setup, when you navigate to the Manage Your Account link at the bottom of the agnoStack plugin (as an admin), you will see an additional setup step within the Configuration and Setup process. Proceed to the new step to select the option for the Macros Package, and then complete the setup to reactivate your configuration. Upon reactivation, the Macros Package will immediately be available with no additonal setup.
Our Macros Package Add-On is the first of many Add-Ons on our Roadmap. We love to hear feedback from our customers; do you have any requests for features you would like? If so, please contact us at info@agnostack.com.
New Features
Order Reminders
Never forget to get back to a customer - introducing our new Order Reminders feature! Order Reminders are unique to each agent's account and allow agents to set a date, time, priority and description for a reminder to ensure you never forget to back to a customer. When a deadline for a Reminder is due, you will receive a notification within the agnoStack plugin to remember to follow up. Agents can take action directly from the notification to quickly access the customer's order data. You can change, update, or delete a Reminder any time directly from the Order Details screen.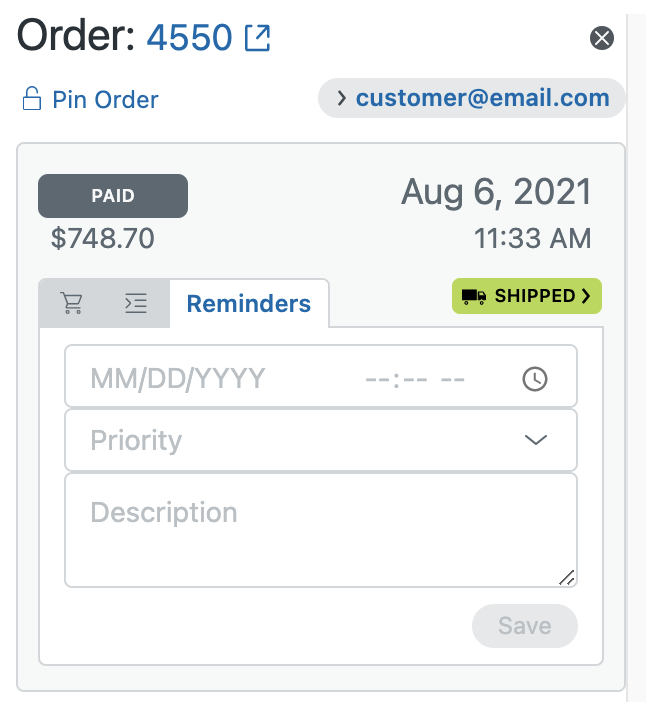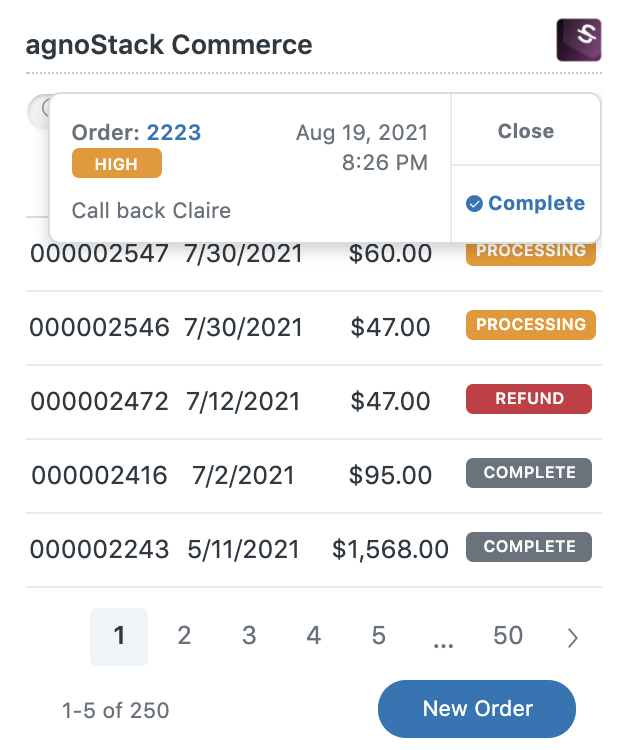 This feature is available today for all customers on our Enterprise Tier and is available as an upcoming release as an Add-On Feature Set for all other tiers. We will be continuing to add to our new Reminders functionality in upcoming releases to further enhance your customer's post-purchase experience and your agents' efficiency.
Fixes/Enhancements
Search by Order ID
Having issues finding a customer by email or name? Agents can now directly search by Order ID while on the Lookup customer screen. This search will scan across your entire eCommerce platform for the Order ID and will automatically redirect you to the order in the agnoStack plugin on match.