Thursday Jul 22, 2021
New Features
Advanced Macros
Our most frequently requested feature has finally launched! With agnoStack's new Advanced Macros, agents can now create and save personalized responses with dynamic placeholders including data directly from your Commerce, Shipping and Payment platforms. Similar to Zendesk's built-in placeholder functionality, but including the data your customer's really need!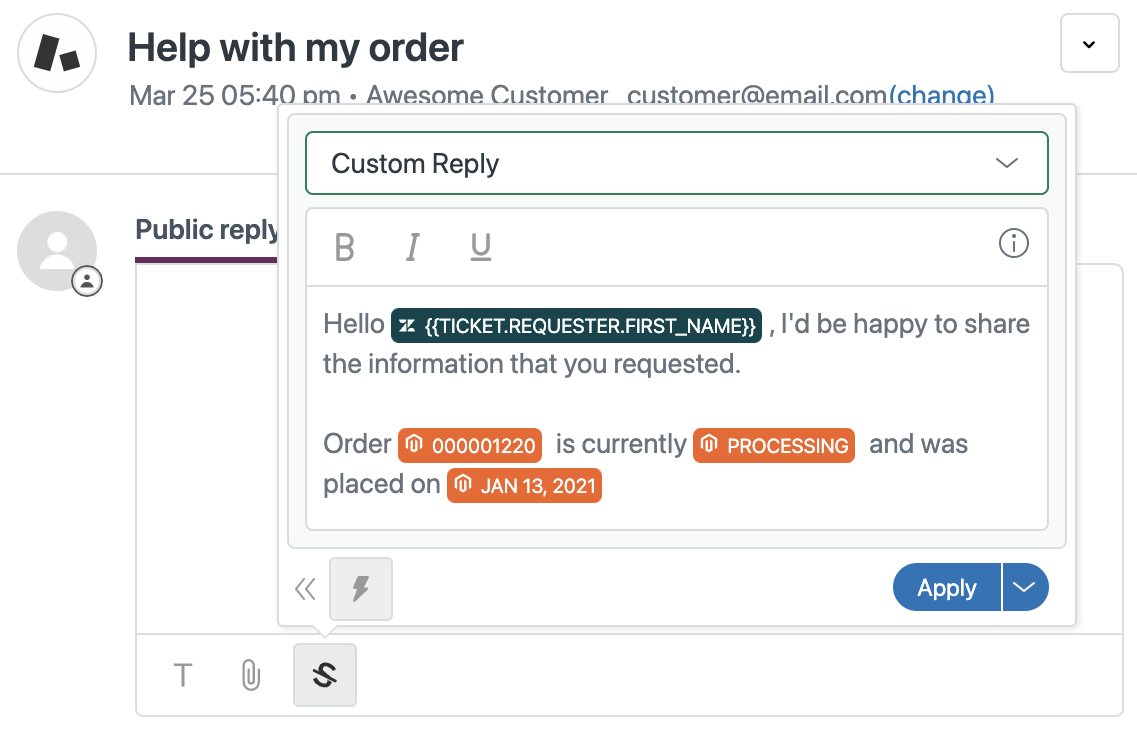 Agents can now see and select available placeholders and the text editor will replace the placeholders directly from your configured providers for the currently selected order. When the macro is applied, the entire response will be transferred to the Zendesk comment area to directly reply to the customer.
This feature is currently available today for all customers on our Premium Tier and above. For more information, contact us at info@agnostack.com or schedule a demo.
Customer Insights
As excited as we are to finally launch Advanced Macros, we've got one additional amazing feature we're launching today! Our new Customer Insights feature brings an entirely new set of rich data right to your agents fingertips.
For customers on our Premium and Enterprise Tiers, you'll now be able to quickly access additional customer data across the Orders List as well as Order Detail screens.
The data available for the Insights differs based on your Commerce Platform (BigCommerce and Shopify are available with this initial launch, but additional platform support will continue to rollout in coming months), but includes information such as Marketing Opt-In and Tax Exemption status', Customer Tags, Customer Notes, Store Credit balance and/or items including Customer Lifetime Value and even Average Order Value !
We'll continue to expand the Insight data available for each platform as well as expand availability across additional Commerce platforms in coming months. If you have any input or feedback, we'd love to hear from you any time at support@agnostack.com.
BigCommerce - Modify Store Credit
In this release, we've updated our BigCommerce integration to add additional functionality related to Store Credit. In addition to our current support to choose Store Credit when issuing customer refunds, we've now added the ability for an agent to directly issue Store Credit to a customer's account (without processing any direct refunds/returns).
This has been a common feature request from customers using our Premium Tier and Enterprise Tier and we're excited to continue to deepen our agent experience for customer's who are running BigCommerce.
Stay tuned for more exciting upcoming features, Pilots, BETAs and EAPs!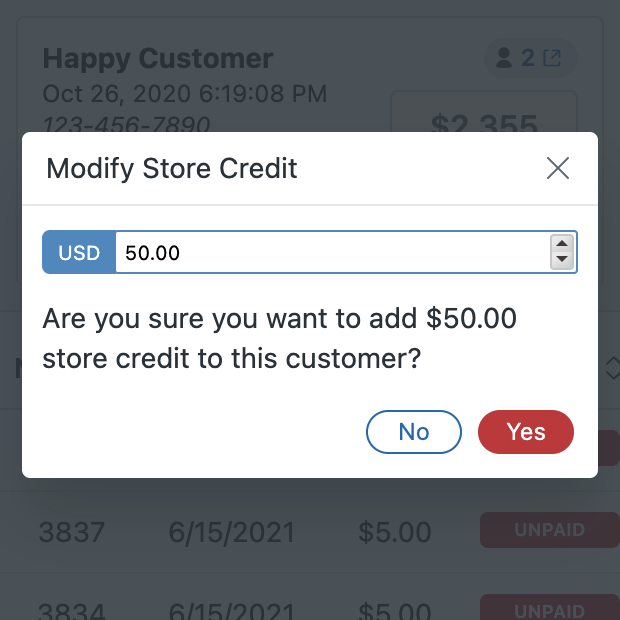 Fixes/Enhancements
Order Timeline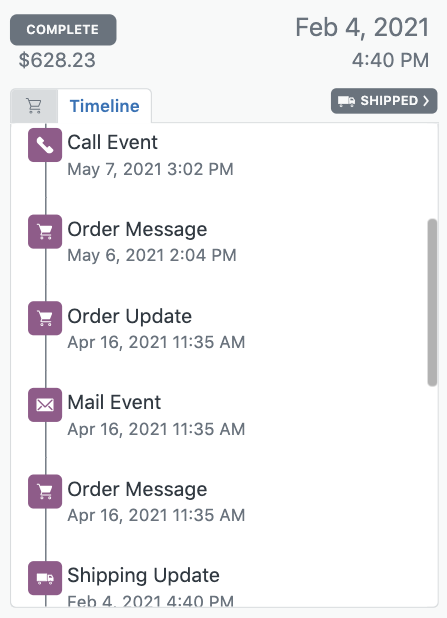 We made several small, but key improvements to our Order Timeline; the most obvious is moving how you access the timeline into our new tabbed order header.
In addition, we've made some minor updates to our Timeline support within WooCommerce to now include our more detailed event types (Call Event, Mail Event, Shipping Update, etc.) that were previously only available on other providers.
We've got several exciting new further enhancements planned in coming months around the new order order header as well as the overall Order Timeline!