Announcements
BigCommerce Enterprise Tier is now Generally Available
We're officially announcing BigCommerce support for our Enterprise Tier including Order Creation, Order Modification, Rapid Re-Order and more! In addition, we now have full support on BigCommerce for our new CartCollab(SM) functionality allowing agents to seamlessly collaborate with customers to improve their checkout experience.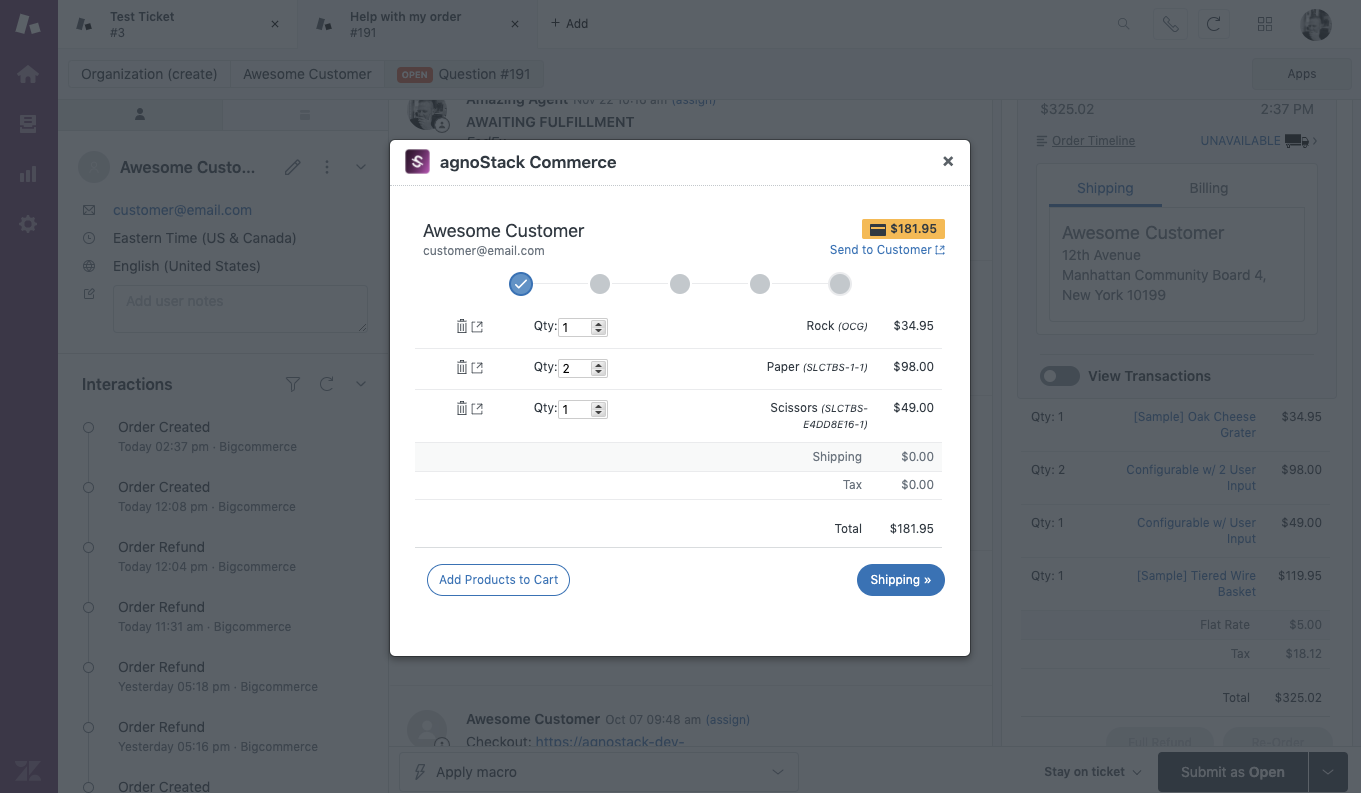 New Features
Enhanced Order History
After heading from several customers that just a few extra details on the Order History screen would save a significant amount of agent headace, we are now introducing new functionality to the Order History screen, bringing forward additional status details.
In additional to displaying Order Number, Purchase Date, Order Total, and Order Status, we now include a snapshot view of both Payment Status as well as Shipping Status when simply hovering over a specific Order within the list.
This functionality is available today to all customers using our Professional Tier and above at no additional cost.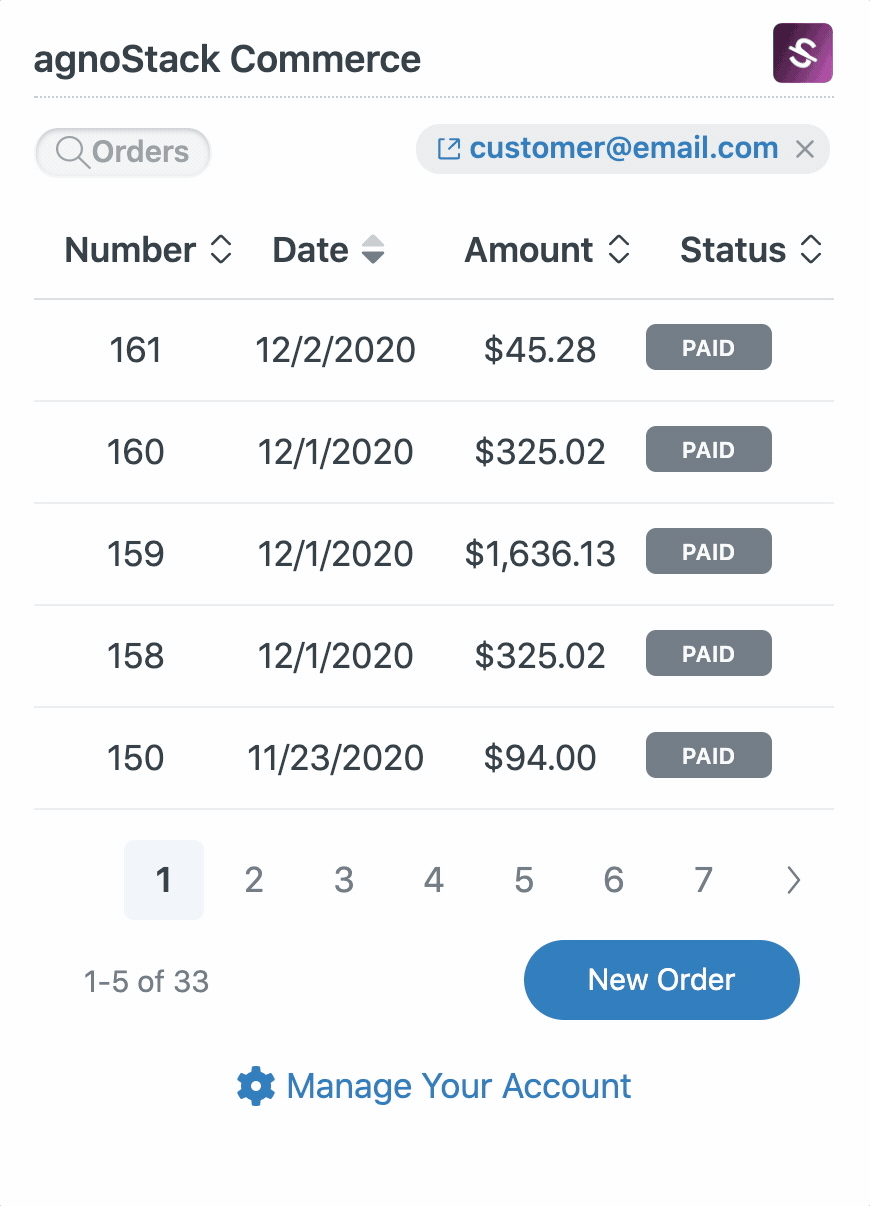 Enhanced Line Item Details
We've also updated our Order Details screen for (Professional Tier and above) to enable access to additional full product details on each line item. Accessing product details and inventory while viewing an Order just got a whole lot more interesting! Now, by simply clicking on a line item, you will receive expanded details about the item, such as product images, catalog description, variations/modifiers/custom attributes, and even real-time inventory levels.
Modify Cart Item
When working within our checkout window to assist a customer in completing their purchase, we have now added the ability to click on a cart line item to modify quantity as well as access and modify selected product options. This is a significant update supporting all complex types of products including bundles, groups, kits, sets as well as configurable and personalizable products!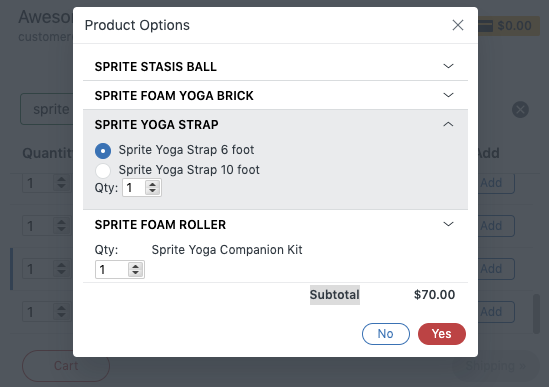 This feature is now available as part of our Enterprise Tier, and will support all type of configurable products available in your Commerce platform.
Fixes/Enhancements
International Shipping Address Support
When entering address information during checkout or while editing an existing Shipping Address, we have enhanced our entry form to now support fully globalized entry as well as display. This includes advanced type-ahead, predictive functionality for the Country that you have selected.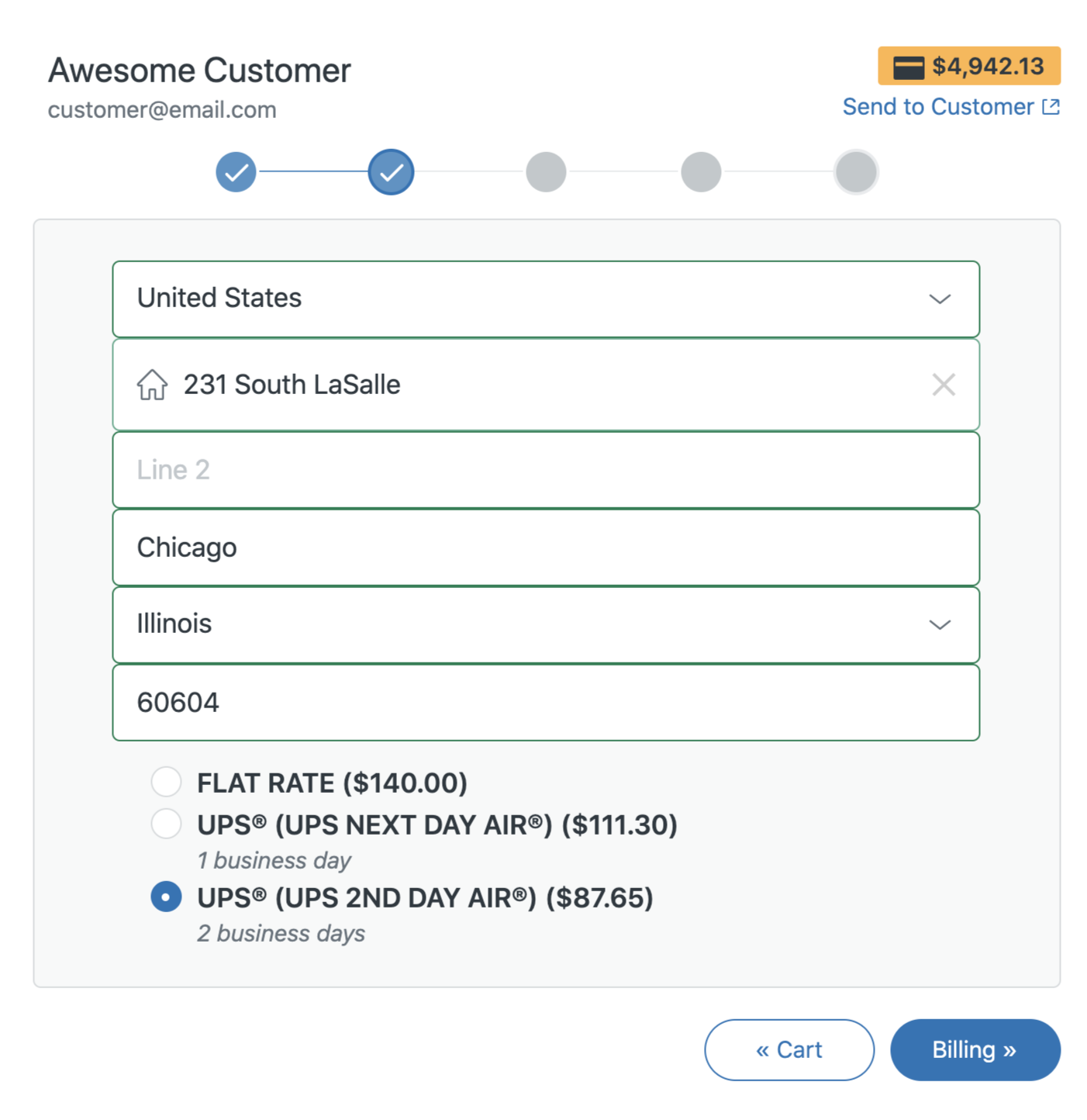 Mutiple Payment Gateways
For our BigCommerce customers, we now display all available Payment Gateways during checkout, allowing agents to select which Gateway they prefer. With this new enhancement, we no longer require a default Payment Gateway to be selected when configuring your BigCommerce integration.
We will add additional support for this feature across other Commerce Integrations in upcoming releases, as well as the ability to select Store Credit as an available payment option.