Wednesday Oct 21, 2020
Announcements
Announcing agnoStack CartCollab!(SM)
We are thrilled to announce agnoStack's latest experience innovation - CartCollab(SM). An entirely new way for agents to share carts and collaborate with customers to support their checkout experience.
Orders can be complex and some customers just need a little bit of extra help to complete their purchase. CartCollab allows agents to quickly create new carts, modify existing carts - adding/removing items, and enter or modify shipping and billing information.
Agents can share a cart with the customer directly from Zendesk and allow customers to finalize the checkout process and complete payment themselves.
This new feature is available today, exclusively on our Enterprise Tier at no additional cost.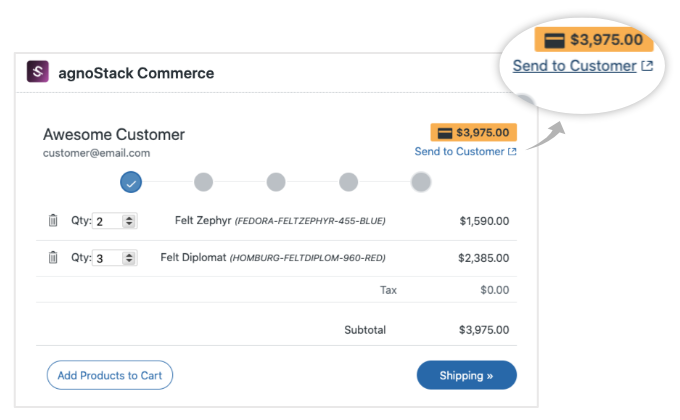 New Features
Multiple Shipping Statuses
We have now enhanced our Shipping Status module to bring back all shipments for an order allowing us to now display detailed, real-time shipping status for all shipments on an order.
Depending on the shipping provider and commerce platform combination, detailed shipping status may include real-time estimates, history and/or shipment tracking links. The shipping information can be quickly shared with the customer using our Macro Snippets functionality for anyone using our Premium Tier and above.
Whether you are using direct access to shipping carriers or leveraging a shipping aggregator, we now display all available shipping information for each order.
This functionality is available today to all customers using our Professional Tier and above at no additional cost.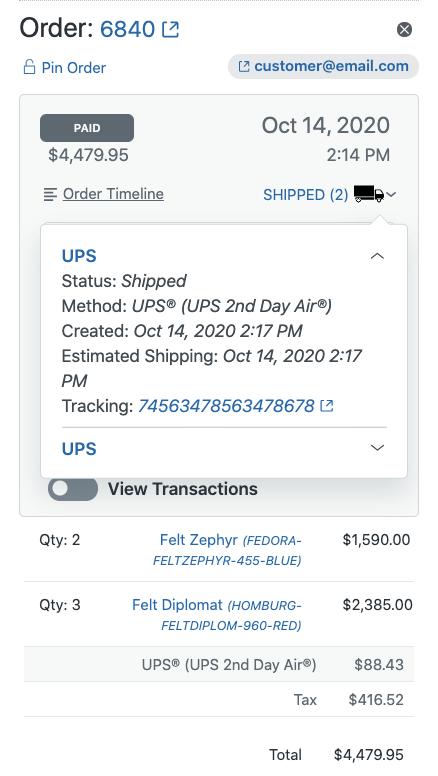 New Order Timeline Updates!
We've had great feedback on our new Advanced Order Timeline, and have now added three new features to make it even more powerful.
Zendesk Ticket Events
: We have now introduced the ability to see built in Zendesk ticket events directly inside our unified timeline. These new events contain key information about what has changed on a ticket, and will appear chronologically alongside existing order events. This new enhanced timeline now gives agents a much clearer view into the lifecycle of an order.
Advanced Refund Events
: We have enhanced our Advanced timeline events for refunds are placed through the agnoStack plugin. Agents now will see information related to the actual refund which was placed when viewing an advanced refund event.
Timeline Filter
: As we continue to add even more information into the Order Timeline, we recognize that we now need the ability for Agents to have control over which timeline events they want to see. We are now adding a new Timeline Filter which allows agents to toggle the different categories of events.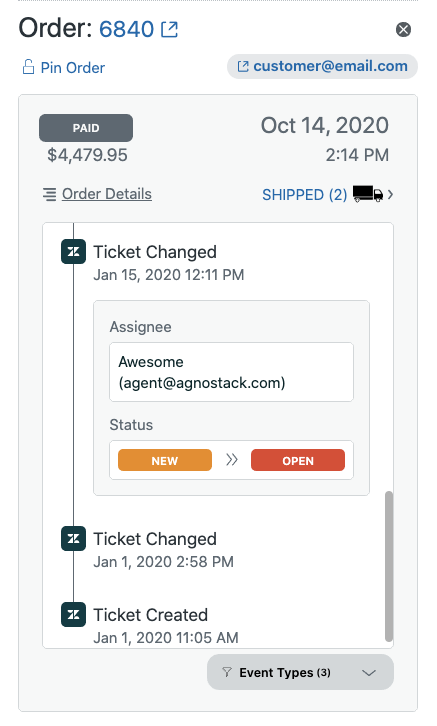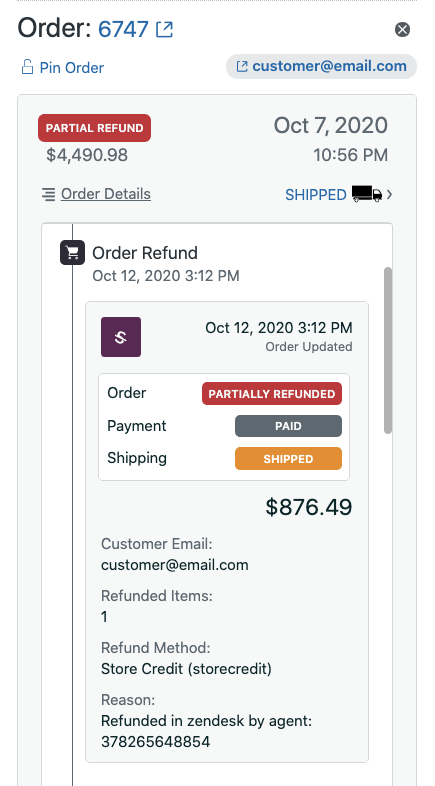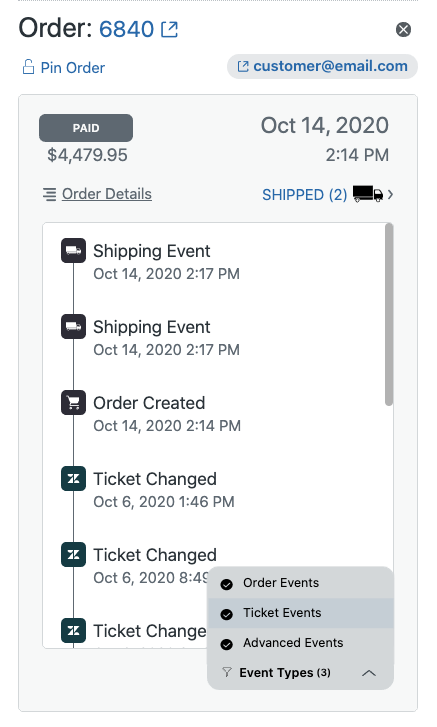 Fixes/Enhancements
Magento 1 Extension - Critical Update
Earlier this month we launched our new Professional Tier for customers who were running Magento 1 stores, including some much anticipated modifications to the Magento 1 Extension for Zendesk. We have just released an important update to the Extension, fixing some vulnerabilities in 3.0.0 and earlier, as well as a bug fix related to viewing orders which have yet to be shipped. The new version 3.0.1 of the Extension should now be installed by all customers using Magento 1.
Advanced Customer Search
Fixed new Advanced Customer Search to resolve a bug when searching for customers on a New Ticket screen.
Add To Cart Panel
Updated Add To Cart Panel and Duplicate Order functionality to support advanced product types including Bundles and Groups as well as Configurable types.