Shopify is available as a Commerce Provider within the agnoStack plugin and supports using a built-in Shipping and Payment Provider, making use of the configuration you've already set up in Shopify.
After you've installed the agnoStack app inside of your Zendesk instance, upon opening any ticket within Zendesk, you will be prompted (as an admin) to Configure Your Account.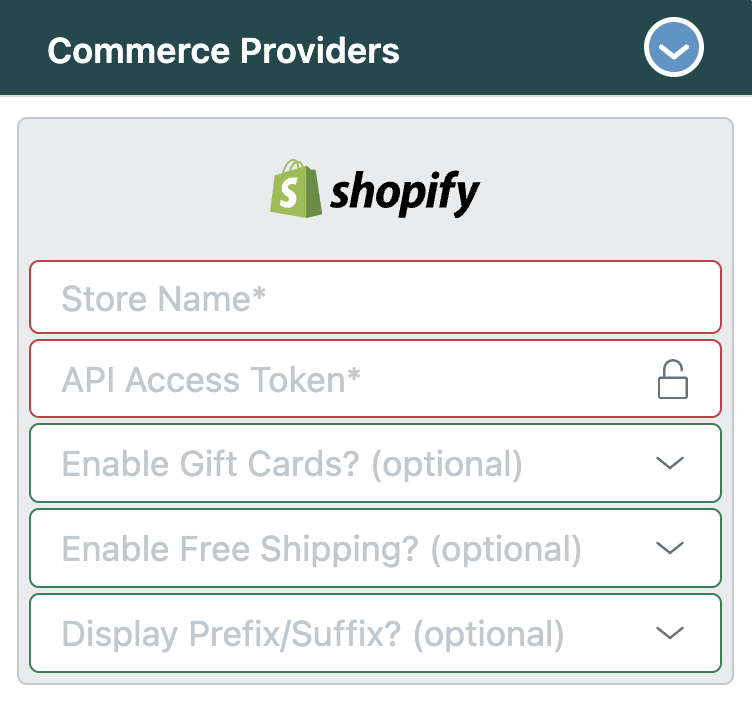 (NOTE: You can return to the Configure/Manage Your Account Screen at any time as and admin to modify your settings or subscription settings)

Shopify Credentials
In order to obtain your Shopify Credentials (including the Store Name and Admin Access Token) needed to configure the agnoStack plugin, please contact us at support@agnostack.com and/or schedule your onboarding direct.
Our team will join you over a Zoom call to walk through the onboarding together and ensure that everything is configured and up and running properly.
If you'd prefer to schedule a demo and see agnoStack in action before signing up, just let us know!
Enterprise Tier with agnoStack CartCollab!(SM)
Our Shopify integration is available across all of our Pricing Tiers.
Our Enterprise Tier for Shopify includes our latest experience innovation - CartCollab(SM). An entirely new way for agents to share carts and collaborate with customers to support their checkout experience.
We'll continue to enhance our Checkout process in future releases to support existing Carts and multiple Draft Orders.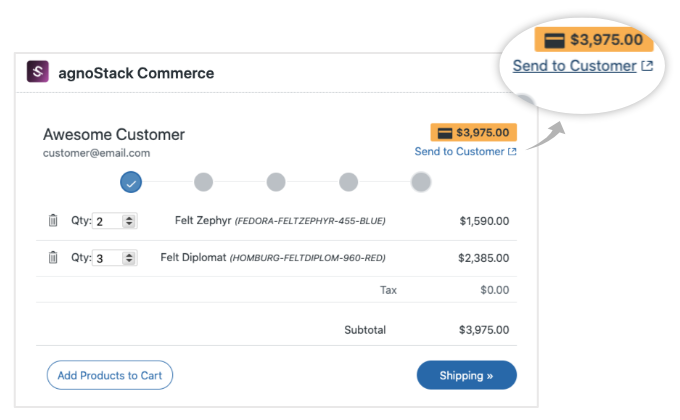 Orders can be complex and some customers just need a little bit of extra help to complete their purchase. CartCollab allows agents to quickly create new carts, modify existing carts - adding/removing items, and enter or modify shipping and billing information.
Agents can share a cart with the customer directly from Zendesk and allow customers to finalize the checkout process and complete payment themselves.
Once you've completed entering your Provider configuration data, continue on to Select a Subscription.