Magento 2 - as well as support for Adobe Commerce Cloud - is available as a Commerce Provider within the agnoStack plugin and supports using a built-in Shipping Provider, making use of the shipping configuration you've already set up in Magento. It currently supports our Starter and Professional subscription tiers, with upcoming support soon to be released for our Enterprise tier.
After you've installed the agnoStack app, upon opening any ticket within Zendesk, you will be prompted (as an admin) to Configure Your Account.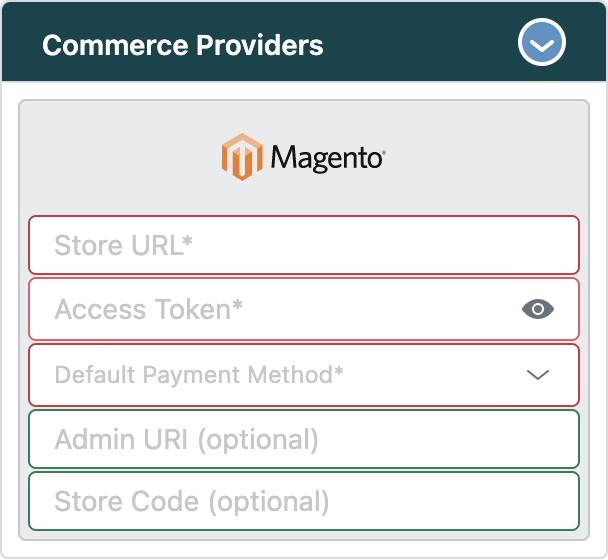 (NOTE: You can return to the Configure/Manage Your Account Screen at any time as and admin to modify your settings or subscription settings)

Store URL
Please enter the URL where your Magento 2 store is publicly accessible (starting with https://). This should not contain any extra values such as /index.php or similar - it is typically just as simple as https://<< YOUR DOMAIN >>.com.
Magento 2 Dashboard
If you already have API credentials mentioned below, you may enter them in the agnoStack configuration screen, otherwise you can obtain these values by performing the following steps:
From your Magento2 admin dashboard, navigate to the Integrations page by selecting System > Integrations from the menu on the dashboard.
Once on the Integrations screen, click on Add New Integration (You may use any desire name for your new Integration).
Access Token
In order for the agnoStack plugin to gain access to your Integration, you will need to configure the proper API permissions.
While creating your Integration, click on the API section and set the appropriate resources permissions. You may either select 'All' from the Resource Access dropdown, or give your Integration customer permissions. The following settings are recommended:
Save your new new Integration, and you will be taken back to the Integrations listing page. Find your new integration and click on the Activate link in the third column.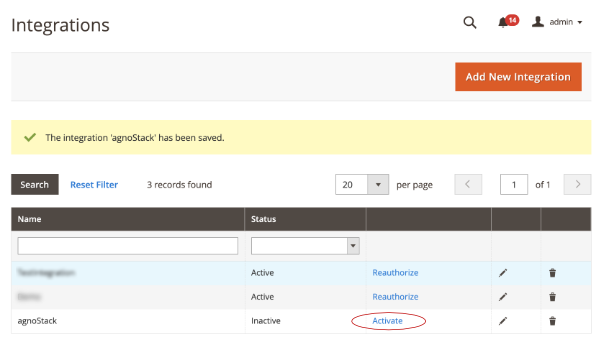 On the approval pop-up, click on Allow to activate your integration. You will be presented with your credentials where you can obtain the Access Token needed for the agnoStack configuration screen.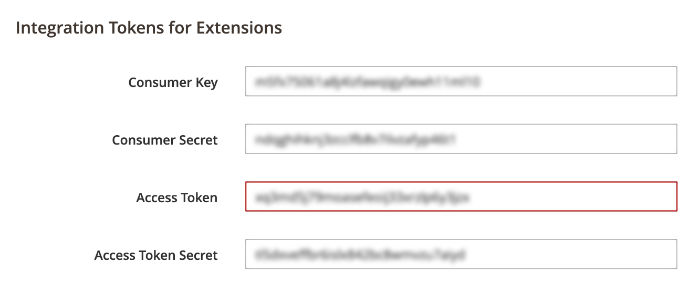 Configure Payment and Shipping Providers
For Magento 2, you do not need to select a PaymentProvider nor ShippingProvider at this time (until we enable Enterprise tier for Magento 2). The Shipping provider will default to a built-in Shipping Provider, making use of the shipping configuration you've already set up in Magento 2.
We regularly add new Providers to the application and continually reprioritizing our Roadmap based on customer input. If you use a Gateway or Shipping Provider that you don't see listed, just let us know and we'll take that info back to the team ASAP!
Once you've completed entering your Provider configuration data, continue on to Select a Subscription.