Once you have finished configuring all providers, you will see a screen to confirm and activate your configuration.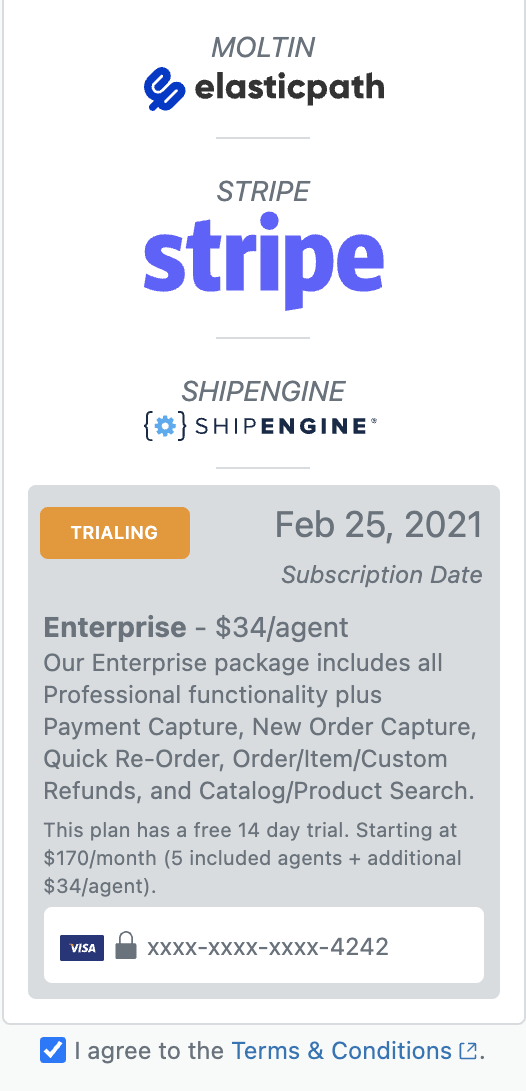 After activating your subscription you should be take to the Orders List page where you should see Order History for the email address of any Ticket Requester/customer needing assistance with the commerce purchase.
Troubleshooting
If you have tried the above steps and are still having issues with the agnoStack plugin, please contact us at support@agnostack.com any time!
We're always happy to set up a Zoom to help walk through and troubleshoot together with you. We try to make ourselves available across all timezones as we have customers across the globe, but if you don't see a timeslot available that works for you, please contact us via email and we'll do our best to accommodate.