Check your M1 Extension Agent token
To confirm your M1 Extension is using the correct Agent token:
Inside the Magento Extension, go to the Zendesk configuration page by selecting System > Configuration > Zendesk. The "Agent Token" field in the Magento Extension requires a Zendesk API token created within the Zendesk admin screen. This token should be 40 characters in length.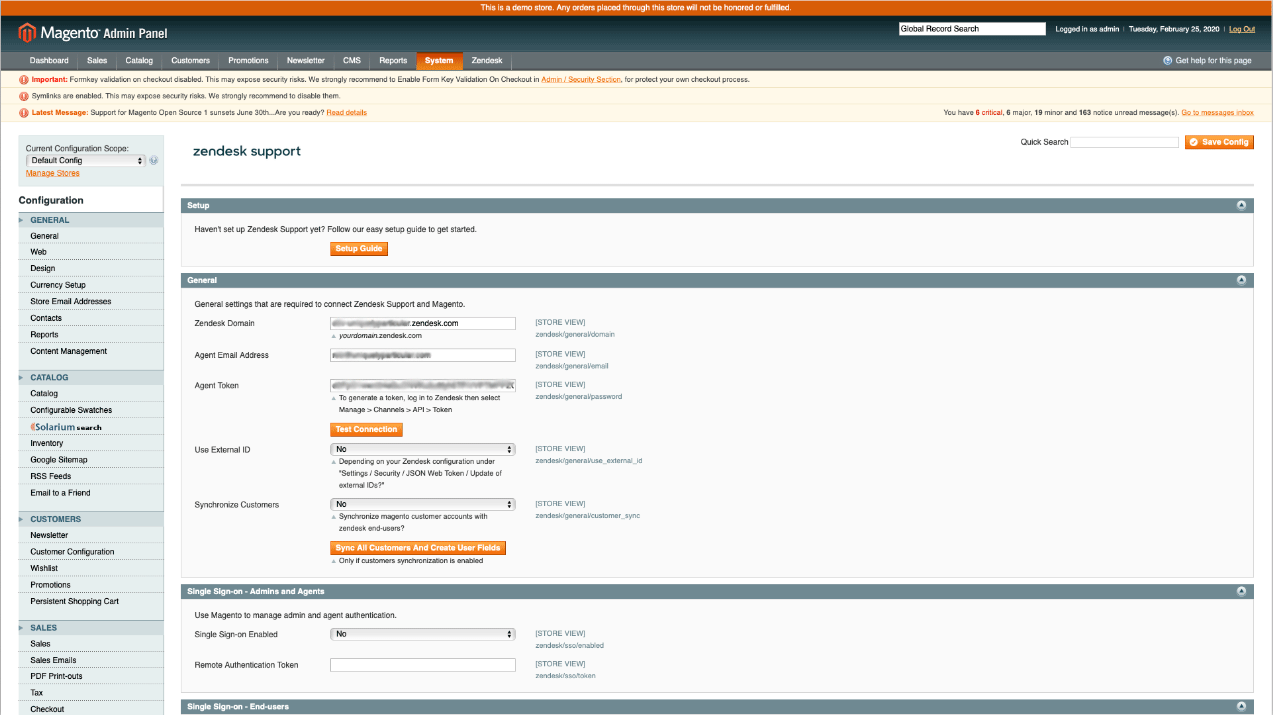 To obtain that token, open another window and log in there to your Zendesk subdomain/account.


In the sidebar of that Zendesk window, select Admin(cog icon) > Channels > API. The Zendesk API page is displayed.



Under the "Token Access" heading, you can view your current active tokens, or use the + button to add a new token.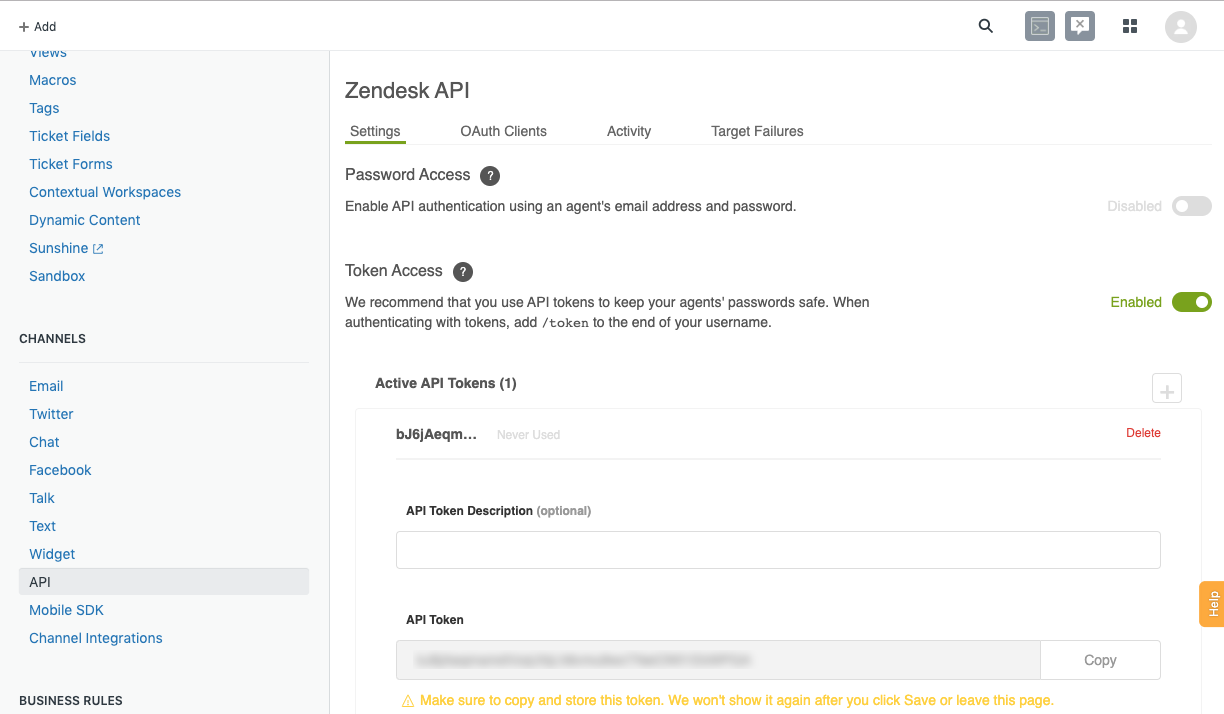 Copy the token from the Zendesk screen to paste into the Magento Extension "API Token" field in step 1.