Add Zendesk Web Widget
Adding the the Zendesk Web Widget will allow for a seamless support experience by serving your customers any combination of a knowledge-base search, contact form, live chat, or callback request. In order to enable the Web Widget on your BigCommerce store, there are two main steps. First you will need to customize your options and generate a JavaScript code snippet. Next, you will need to add this code snippet onto your BigCommerce store website.
Generate your Zendesk Embeddable Snippet
To configure our enhanced agnoStack Zendesk Web Widget for use on your website, you can follow the steps on our Configuring the Web Widget page to generate the Zendesk Web Widget code for your site.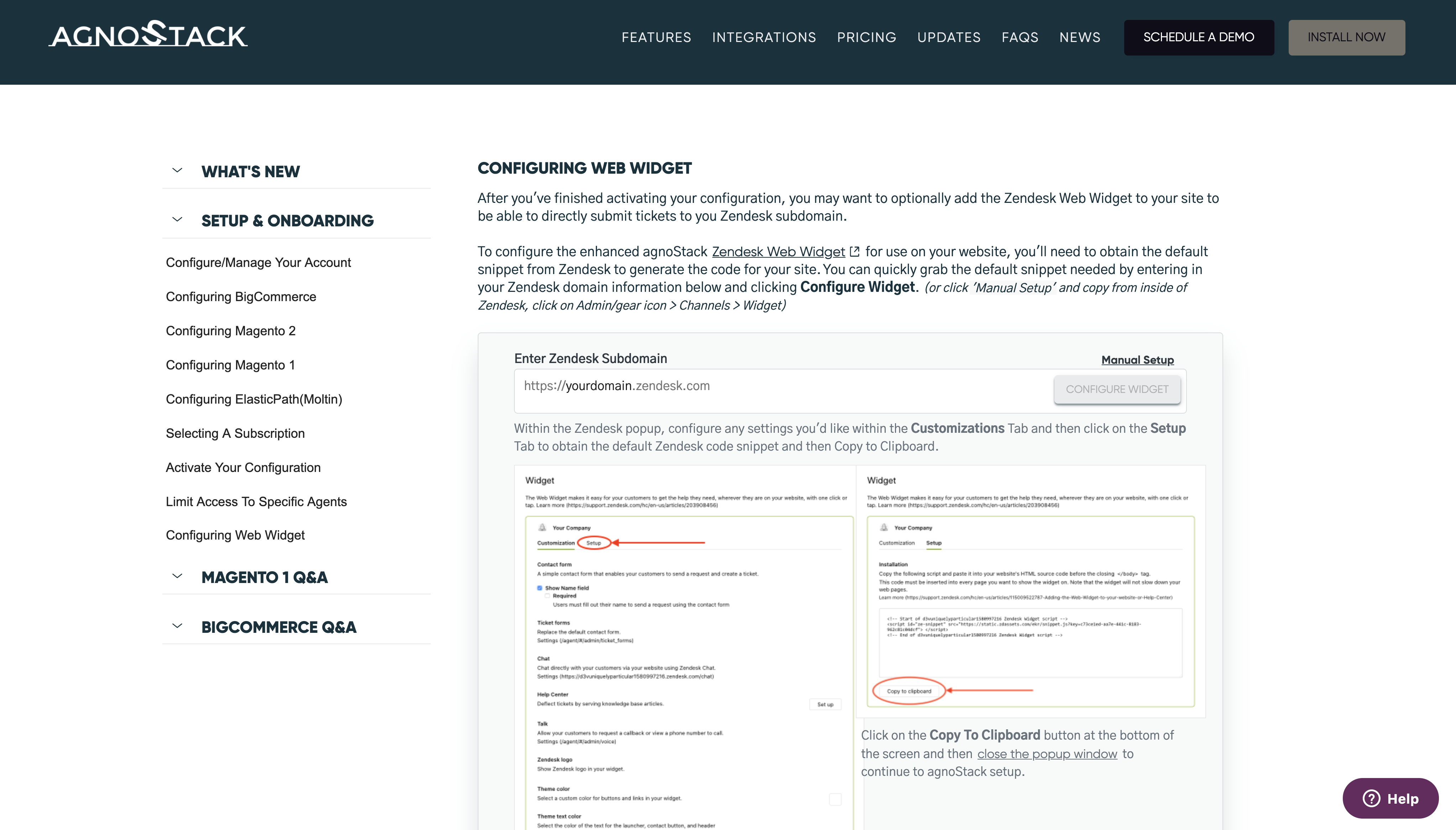 Optionally, you may obtain the default/non-enhanced snippet directly from your Zendesk admin screen by clicking on Settings > Channels > Widget.
Add Code Snippet to BigCommerce store
Once your code snippet is created, navigate to your BigCommerce store. As a store admin, click on Storefront > Script Manager in the left-hand menu. On the Script Manager page, click on "Create a Script". Give your new script a name, and also choose "Head" as the location, "All pages", "Essential" and "Script" as shown below the following choices.
Paste your code snippet from the previous step above into the "Script type" field at the bottom of the screen as show below.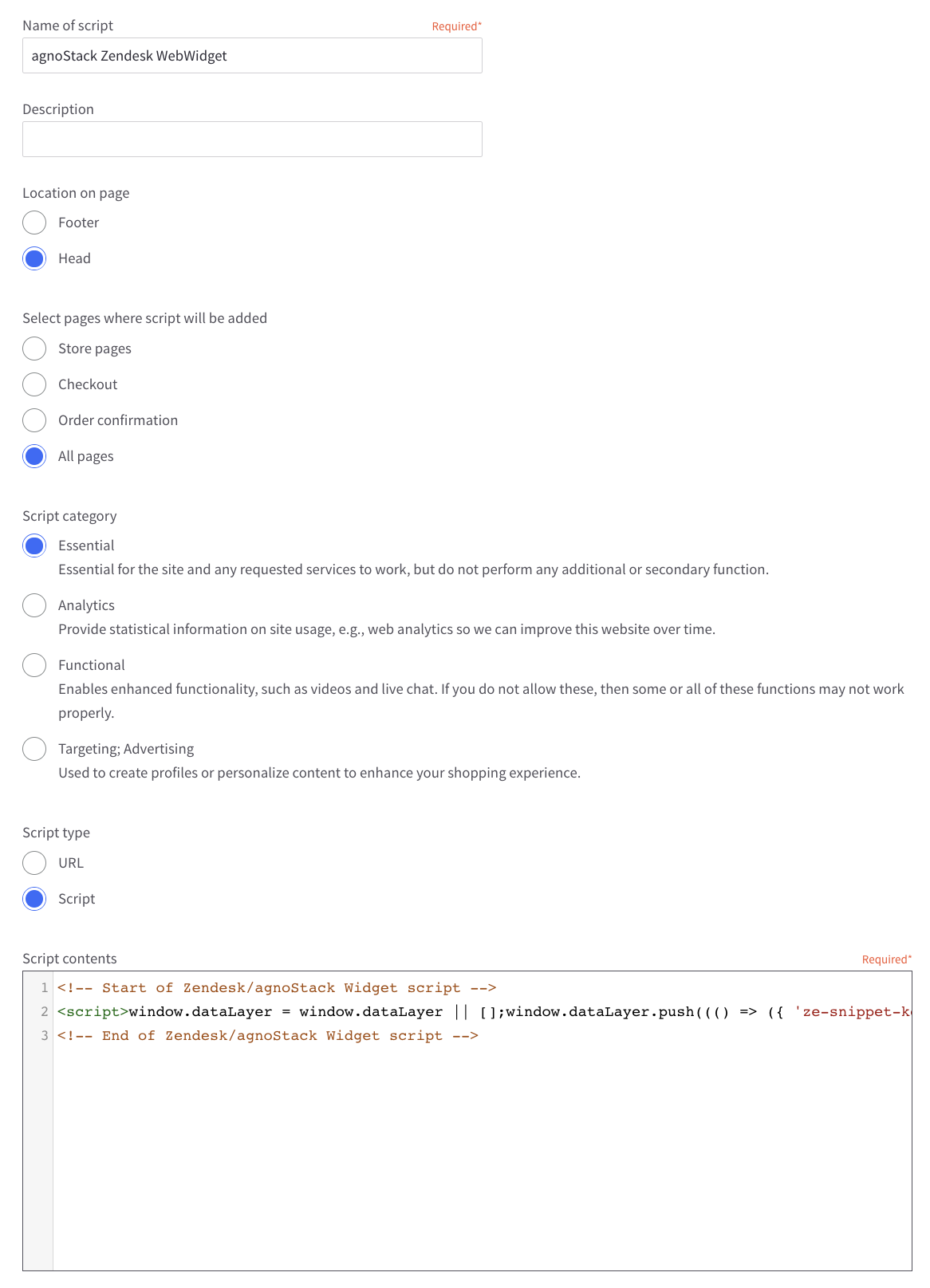 Click the "Save" button to activate your Zendesk Web Widget on your BigCommerce site.