Feature and Permission Sets
During configuration, you may be asked to configure add-on feature sets and/or manage permission sets. Feature sets grants your entire installation access to features, while permission sets restrict all or specific agent's abilities for features.
Feature Sets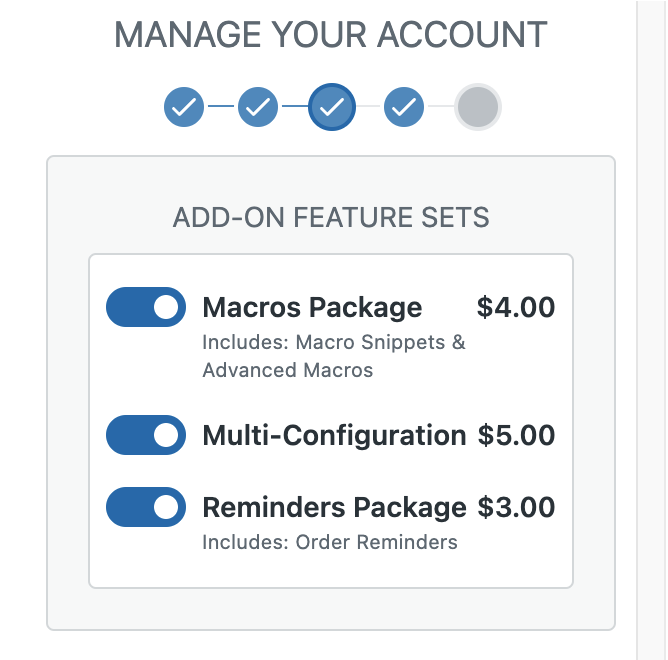 Feature sets unlock access to some of our flagship features that are bundled within some of our higher subscription tiers. Purchasing an add-on Feature Set will add those features to your account and make them available to your agents using agnoStack.
The available Feature Sets are determined based on your platform providers as well as selected Subscription Tier. If you move to a higer Tier plan that includes the features you'd previously purchased as an Add-On, they will now be included in your new bundled plan (no longer paying anything additional).
Any add-on Feature Sets purchased become available immediately after purchase to all agents using your installation.
Permission Sets
Managing permission sets allow you to restrict access to specific features either for your entire account and/or specific agents within your Zendesk installation.
By default, all agents will have access to any features enabled for your selected Subscription Tier unless you explicitly toggle off any permission set to restrict available functionality for your entire installation (or for specific agents).
You can restrict access for all agents across your installation by simply toggling off a permission. You can alternativaly toggle off a permission set and the select specific agents from the dropdown. This will only prevent the functionality from being available to the agents selected.
Permission sets management is included for all customers on our Premium and Enterprise Tiers. It is also available as an add-on Feature Set for customers on our lower tiers.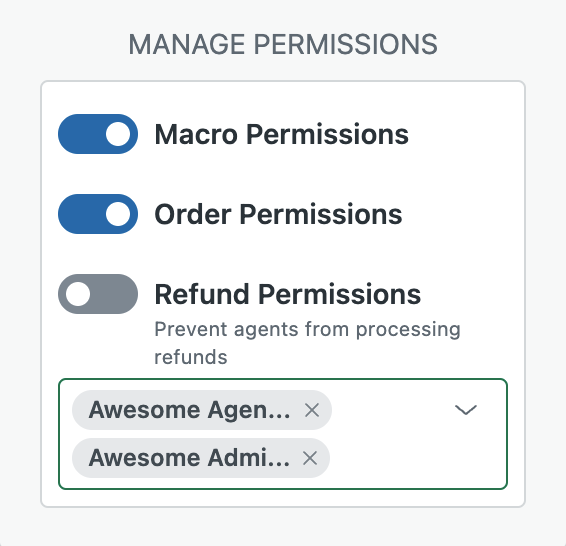 After making any changes in feature or permissions sets, be sure to continue through configuration and click Activate to save and apply the changes across your account.